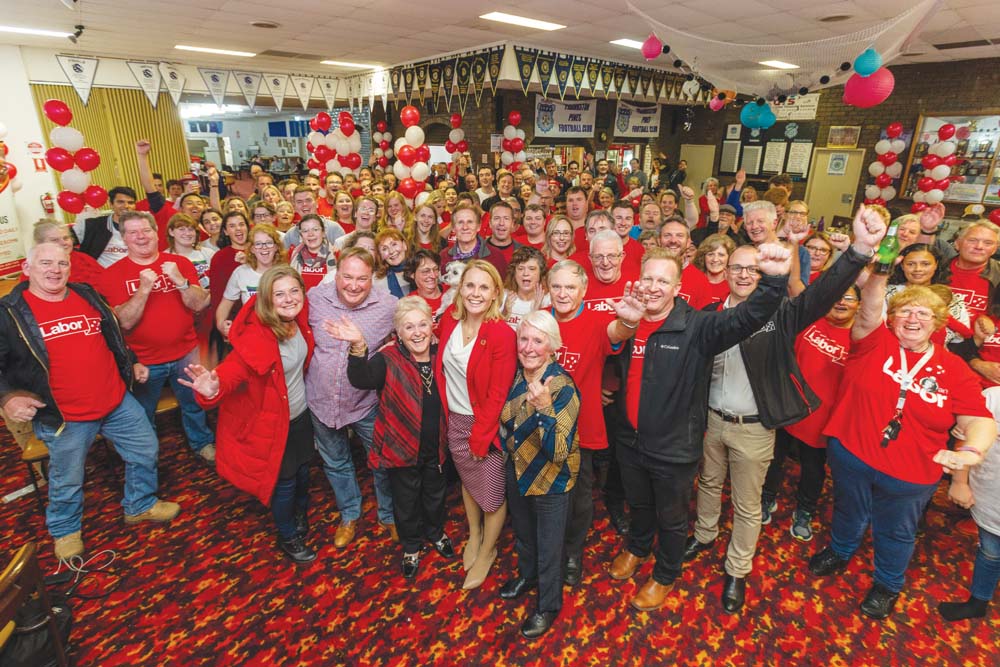 WITH over 70 per cent of the vote counted from Saturday's federal election, the seat of Dunkley will almost certainly be won by the Labor Party.
For the first time since 1996 it appears the electorate of Dunkley will be in Labor's hands with their candidate Peta Murphy holding an 6.4 per cent lead on a two party preferred basis with just under 73 per cent of the vote counted.
Incumbent MP Chris Crewther has yet to officially concede, but has admitted that victory is "unlikely".
Ms Murphy, a a former lawyer and a candidate in the 2016 election, said that the results in Dunkley were "looking good" and she was looking forward to getting stuck into work if elected.
"We ran a really positive campaign, people responded to me being out and about in the community. I think I built on my positive work from last campaign, and having been a part of the community people told me it was good that I came to their door, I met people in my community, and I had really positive ideas for Dunkley," she said.
"I really want to thank everyone on my campaign who gave up their time. I took a lot of work to be part of this campaign, and I really can't thank them enough. I want to thank the community groups that invited me to come talk to them about what they wanted from the government, I'm really grateful for those opportunities. I also want to thank my husband, Rod Glover."
The night was a bittersweet one for Ms Murphy, as she was one of only a small handful of Labor candidates to pick up seats from the Coalition. Labor conceded the election on Saturday night, but Ms Murphy said she is up for the challenge of working in opposition.
"Really the first priority was always representing Dunkley in Canberra, and that doesn't change in government or in opposition. I'll have to be a little bit louder in opposition but luckily I've got a very loud voice," she said.
"Even in opposition, I'll continue to push really hard for all of the projects I'd committed to. I''l be pushing for support from council and the state government on crucial projects, and I'll be pushing the federal government very hard to deliver all the thing the Liberals promised during the election.
"If elected I'll be first woman to represent Dunkley, and I will fight every day to do the memory of Louisa Dunkley proud and fight for our community."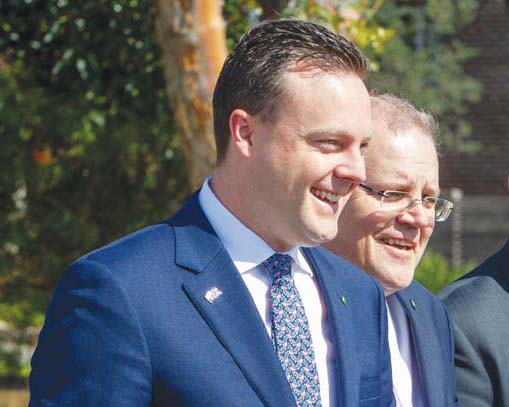 Incumbent MP Chris Crewther was elected in 2016, replacing outgoing Liberal Bruce Billson. His time as member for Dunkley appears to have only lasted one term. He told The Times that he was proud of the work he had done for the electorate
"There's been heaps of things done in this term and heaps budgeted things done for Dunkley by the Coalition government. My proudest achievement was the actually the return of the breakfast club for those in need. I had instigated a meeting with the new head of Chisholm, and now that serve is up and running five times a week," he said
"There's also been $228 million for Baxter line electrification and duplication, and I hope the state government gets on board working with the member for Dunkley on that project. There's $32 million for the Health Futures Hub, funding for the Ballarto Road project, and a range of different sporting clubs. Civic Reserve, Lloyd Park, RF Miles reserve, the Karingal Bulls, Centenary Park, Ballam Park, significant amounts have already been delivered to these projects and more, and will be completed in years to come whether I'm in the seat or not.
"I really do love the community, not just as the local member but just as a local in the area. I've been passionate about the people and giving them opportunities. Hopefully whoever the member for Dunkley is going forward will be genuine and honest."
Mr Crewther said that the redistribution of the seat that made it notioanlly Labor had been the most significant factor in his likely loss. He paid tribute to his campaign team and said if he couldn't come back and claim victory, he was looking forward to spending more time with his family
"If I don't get across the line, I'm looking forward to spending time with family, and especially my newborn son. In this job around election time, you're working 21 hour days. That comes at a cost to your family, and I look forward to spending more time with them," he said.
"I'd like to thank my wife Grace who has been a great help. I'd also like to thank my campaign team, there has been heaps of people volunteering. Jake, Ken, Michael, Kerry, Jan, Arthur, someone was always out and about putting signs up or helping. I thank everyone for their terrific efforts, the amount of volunteers hours has been massive.
"It's been fantastic over the last few years to serve the community, it's been a community I love."
ABC election analyst Antony Green called the seat for the Labor Party on Saturday night.