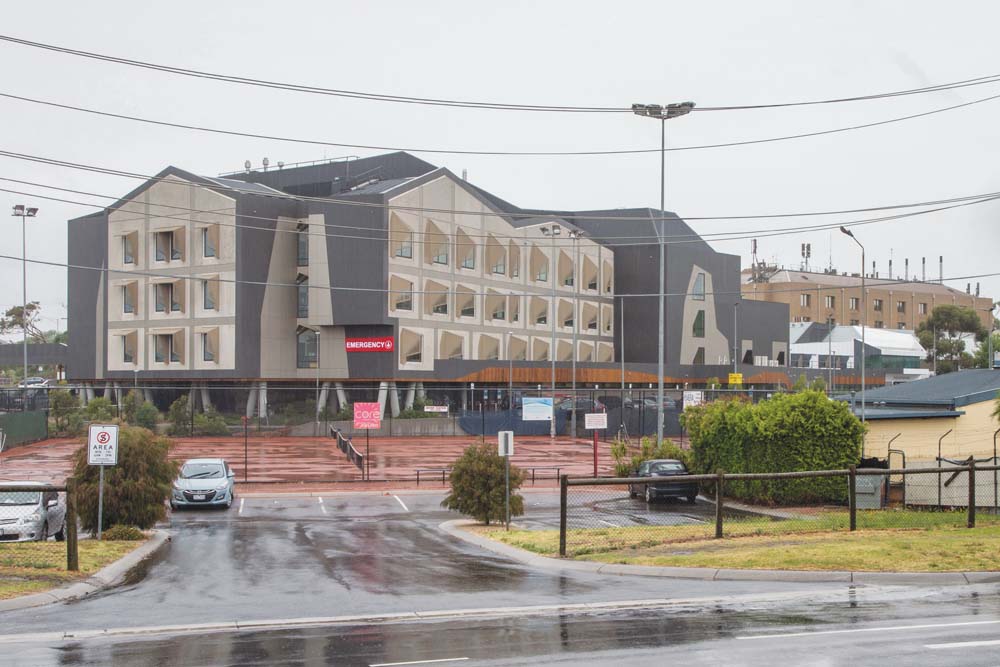 THE state government budget handed down last week has allocated $6 million in funding towards "planning" for the redevelopment of Frankston Hospital.
The Victorian Labor Party promised $562 million towards the project before the state election late last year. The promised funding was for "the redevelopment of Frankston Hospital to provide new hospital beds, operating theatres, expanded child and maternal health services, a new oncology ward and dedicated mental health services". Budget papers show $6 million allocated towards "building a world class hospital for Frankston families" with no funding committed beyond the end of the 2019/2020 financial year. Frankston MP Paul Edbrooke assured that there were no concerns around project's funding, and that it was simply going through "various budgetary stages".
"There are contingencies that are in the budget, the funding is there. Projects like this go through various budgetary stages, you don't just put $562 million on the table to be gathering interest. It might not fully come out in the next budget either," he said.
Victorian treasurer Tim Pallas said in question time that he "assures the people of Frankston that the allocations for this project are well and truly contained within the budget papers."
"Contingencies are not a side, they are accountable in the budget. That is exactly where you will find those allocations," he said.
Mr Edbrooke said that "construction is still expected to start in 2020, it should be late 2020. There'll be planning done in the next 12 months, and that'll inform the next budget."
"Because every Victorian should be able to get the care they need when they need it, this year's budget includes $6 million to begin planning the redevelopment of Frankston Hospital," he said.
"We are delivering on our commitment to create five new dedicated children's emergency departments. This budget will kick start planning on the dedicated new space at Frankston Hospital, giving local parents peace of mind that their kids will get the calm and compassionate care in the moments that matter most. I'm proud of our investment to give people in Frankston the world class healthcare they deserve, close to home."
The state budget also included $480,000 towards planning for upgrades at Derinya Primary School.
Funding has also been allocated for planning of an upgrade to Chisholm TAFE in Frankston.
Frankston will also receive a share of the $150 million "car parks for commuters fund", which will go towards the construction of 500 new parking spaces at Frankston train station.
Sports in Frankston received a boost with the budget including $10 million toward the redevelopment of Jubilee Park which was promised in the leadup to the state election. The Pines Football Club will also benefit from the injection of $500,000 at Eric Bell Reserve.
The Frankston Scout Hall had $100,000 allocated to it.
Mr Edbrooke said "Frankston is a great place to live and local families deserve state of the art schools and sports facilities for their kids, and that's what we're delivering."