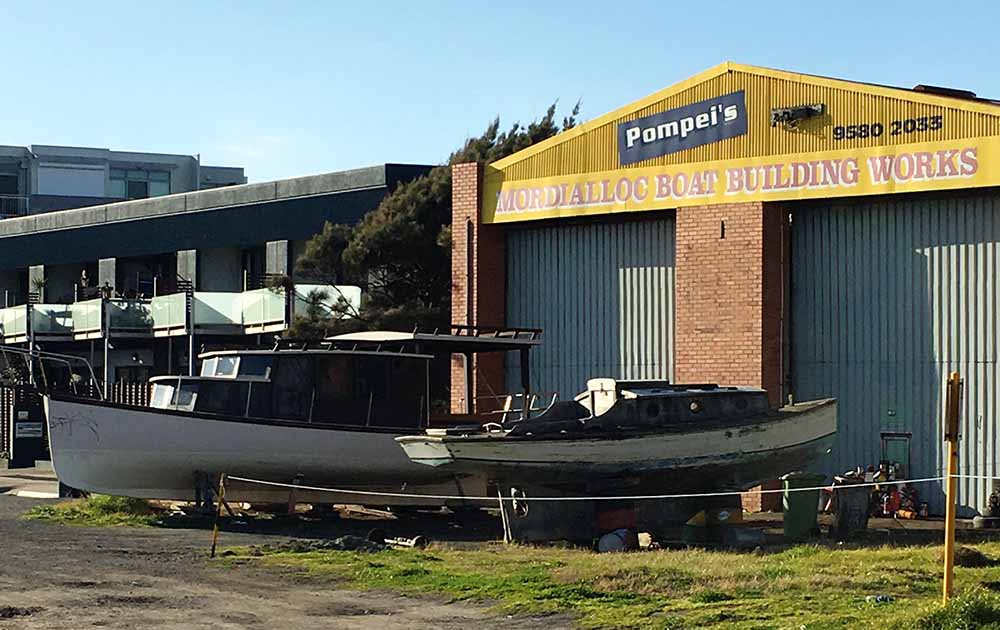 A PUSH at Kingston Council's 27 May meeting to consider further heritage options for Pompei's Landing in Mordialloc has failed.
Councillors voted against asking "the industrial heritage consultant who provided council's submission on the Pompei Boatworks to the February Heritage Council hearing to provide a recommendation to council in response to the Heritage Council's recommendation that council consider a local heritage listing".
The Heritage Council rejected a pitch to include the boatworks on the state's heritage register last month ("Troubled water for Pompei's heritage push", The News, 29/5/19).
Councillors Staikos, West, Eden and Oxley voted in favour. Crs Brownlees, Gledhill and Hua voted against. The remainder abstained.
First published in the Chelsea Mordialloc Mentone New – 5 June 2019