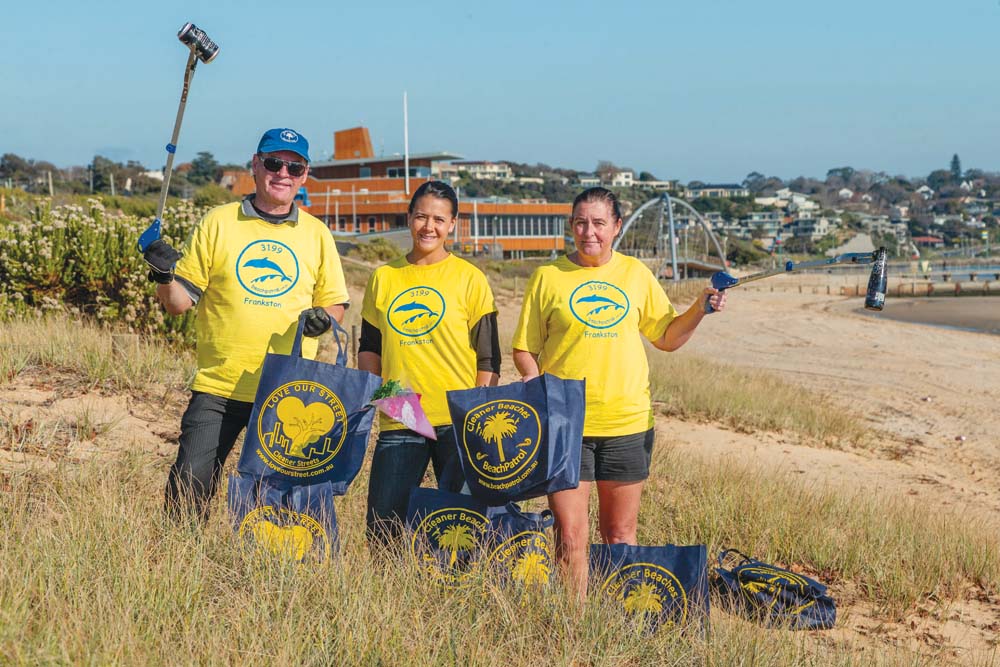 KEEPING Frankston's beaches clean may already be a rewarding task for some, but on Saturday 15 June there will be rewards of a different sort on offer for keen environmentalists.
The Frankston Seaside Scavenge Festival is set to take place this weekend, offering people picking up litter along the beach tokens to cash in for vouchers and goodies.
The event will be hosted by Action for Dolphins, and run in conjunction with Sea Shepherd and the 3199 Frankston Beach Patrol.
Hannah Tait from Action for Dolphins said "we've called this the Seaside Scavenge beach cleanup event, and its all about bringing together local community groups. We're running this with Sea Shepherd and the Beach Patrol, while we're organising it," she said.
"Attendees register in the morning to be part of the beach clean up, and then they can swap their rubbish for tokens. They can use those tokens in the festival or cash them in for vouchers for local businesses," she said.
"There'll be a stall there raising money for shark conservation, and people will be helping clean up the beach. This is an awesome opportunity to reach audiences not engaged with plastic pollution. It's a way to make plastic pollution a fun family event."
The Seaside Scavenge festivals have been held across the country.
"Seaside Scavenge happens all across Australia, we received a grant to run them twice in Frankston over winter, we do one in Rye every summer, and we've done one up in Byron Bay. They happen all across the country," Ms Tait said.
Live music will be played on the day, and divers can get involved to fish out litter from in the water.
Registration to take part on the day starts at 8.50am at the foreshore.
More information see the Frankston Seaside Scavenge events page on Facebook or at seasidescavenge.org