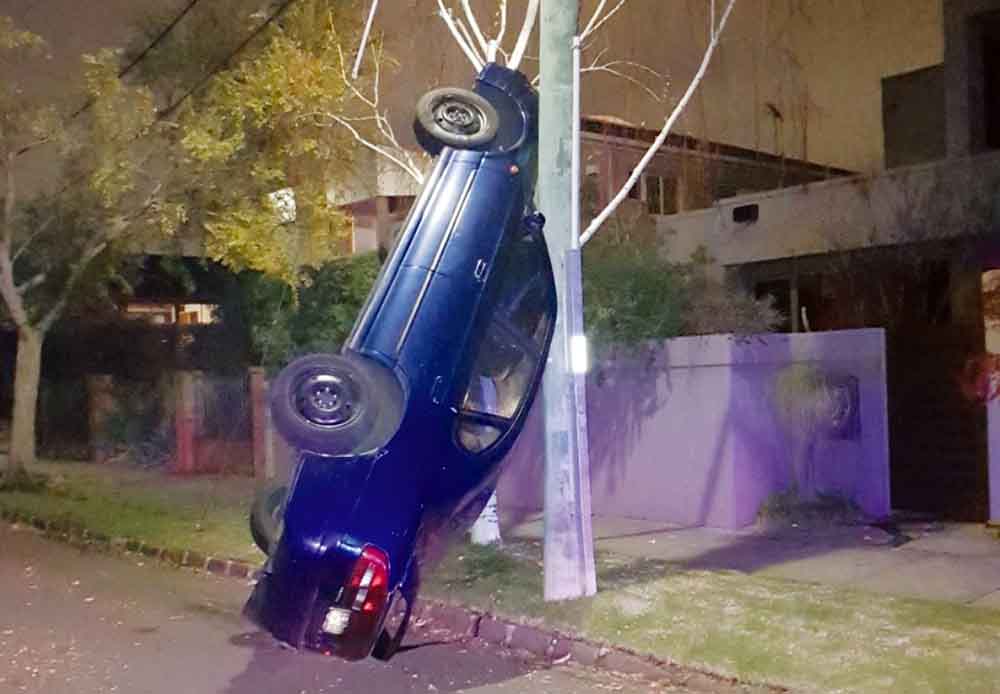 MOORABBIN Highway patrol members attended the scene of a shocking single vehicle crash last week.
Police were called to the scene in Caulfield North on 6 June, and found a car in an unfortunate position. The driver is alleged to have left the scene of the crash, but was located by police half an hour later.
Police took the man to the police station where he returned a breath test reading of 0.118. He was issued a $685 fine and his licence will be disqualified for 11 months.
First published in the Chelsea Mordialloc Mentone New – 12 June 2019