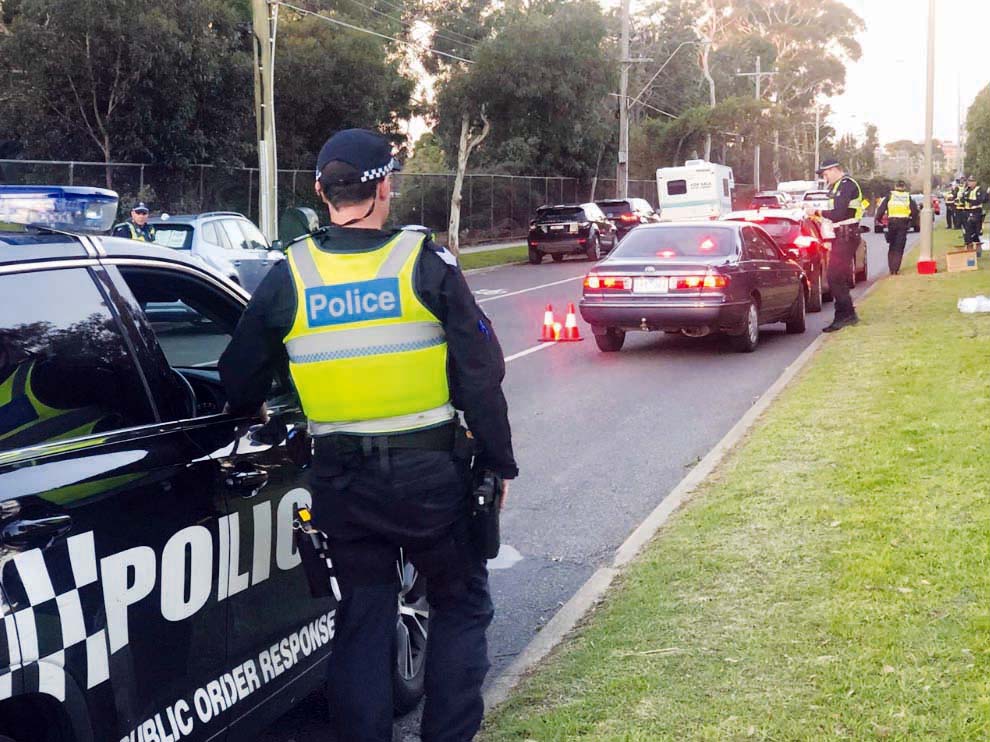 OPERATION Regal, a roadside police operation which ran over the long weekend, saw police nab a number of misbehaving drivers. With close to 9000 traffic offences recorded statewide, drivers in the Kingston municipality did not escape trouble.
325 Kingston drivers were caught misbehaving by police. 131 were given infringements for speeding offences, while 13 people were caught on their phones while driving. Police also found 40 unregistered vehicles.
Police caught 10 unlicensed drivers, seven disqualified drivers, and had eight people blow over the legal blood alcohol limit. 10 Kingston drivers returned a positive oral fluid test.
Drivers in neighbouring Frankston also found themselves in trouble. In the morning on Saturday 8 June, a ute was pulled over on Frankston-Flinders Road by the Somerville highway patrol.
The driver of the ute had been detected speeding at 70kph in a 60kph zone. Police also found the man was driving on a cancelled registration. He returned a positive preliminary drug test for methylamphetamine and allegedly refused an oral fluid drug test. He also did not have an alcohol interlock fitted to his car as required.
The 39-year-old man from Bittern had his car impounded and will be summonsed to appear in court at a later date.
The next day at 11.30am, Somerville highway patrol members pulled over a 49-year-old Seaford man on a motorcycle.
Police clocked the Suzuki Dl1000 racing along at 133kph in an 80kph zone on Thompsons Road, Bangholme. He told police he was running late to a meeting with other motorcycle riders.
The man had his bike impounded and walked home.
At 8pm that night on Cranbourne Road Langwarrin, a 32-year-old P plater from Frankston was detected driving 126kph in an 80kph zone.
The man is alleged to initially given a false name and address to police. He blew 0.118 and had his license suspended on the spot.
The state's road toll is up 54.2 per cent this year. It stands at 148 as of 13 June, compared to 96 at the same time last year.
First published in the Chelsea Mordialloc Mentone New – 19 June 2019