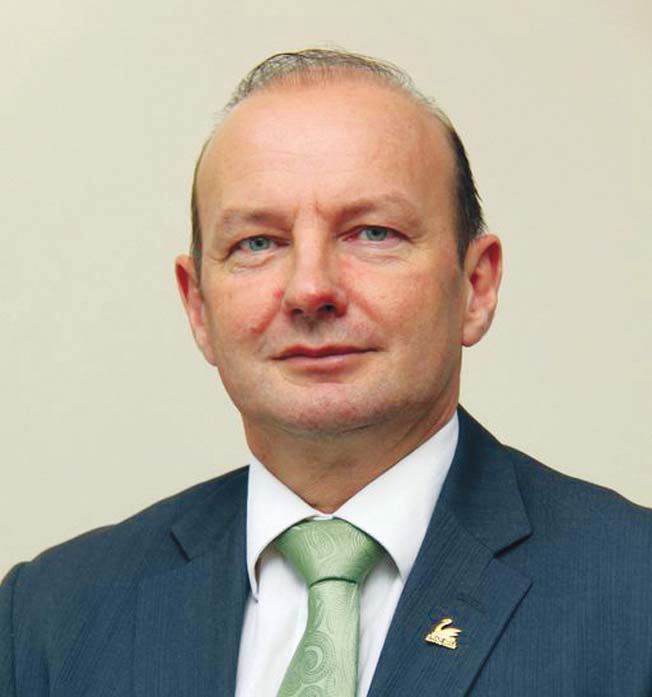 FRANKSTON Council CEO Dennis Hovenden has called time on his tenure despite having four months left on his contract.
Mr Hovenden's four year contract was set to expire in October. On 19 June he announced his resignation effective from 30 June.
The Frankston council CEO earns $325,000 annual remuneration including pre-tax payments on a vehicle. Mr Hovenden turned down a two per cent pay rise last year. When asked if Mr Hovenden had his contract paid out, the mayor Michael O'Reilly said "Dennis will receive all his statutory entitlements".
When asked why he resigned just months before the end of his contract, Mr Hovenden provided a short statement to The Times that said "I have enjoyed working with council and the staff over the past seven years. I now look forward to taking a break with my family and wish Frankston City Council every success for the future".
Councillors voted in April to advertise the position externally. That meeting was held in closed council, as is customary when discussing personnel matters at council. A temporary CEO will be installed until the end of October, when council expects to appoint someone to the position permanently.
Two special meetings of council have been called this month to discuss "confidential personnel matters". One was on 11 June and one on 24 June. Frankston Council did not comment when asked if those meetings related to the CEO.
Mr Hovenden arrived at Frankston Council in October 2012 after resigning from his position as CEO of Swan Hill Rural City Council. He signed a four year contract in 2015. In 2017, the state government appointed a municipal monitor to investigate and report on council's governance. The monitor's stint at Frankston Council is due to finish this month.
Cr O'Reilly said "I have been fortunate to work alongside Dennis for seven years, and through this time have been impressed by his genuine heartfelt concern for the wellbeing of the community and passion for achieving great outcomes for Frankston City."
"Attracting someone with the skills and knowledge Dennis has to offer will be difficult to say the least, and whomever is successful in being appointed to the position will have some big shoes to fill," he said.
"Dennis' current contract expires in October this year, and while in April a majority of councillors voted in favour of advertising the position externally, I had very much hoped that we would see Dennis retain the role and be given the opportunity to continue his valuable work."
Cr O'Reilly said that Mr Hovenden's tenure as CEO featured a number of "achievements".
"Some highlights that spring to mind include the delivery of Frankston City's waste transfer station and the attraction of South East Water, and its 700 employees to Frankston City," he said.
"Dennis also oversaw the construction of Peninsula Aquatic Recreation Centre and was instrumental in demonstrating to local government that this type of operation can be both an industry leader, and financially beneficial.
"Dennis was pivotal in championing priority projects, resulting in more than $1 billion worth of election commitments in Frankston City during his tenure, including countless major projects such as the Frankston Station precinct redevelopment, rail electrification from Frankston to Hastings and major road upgrades including the duplication of Lathams Road in Seaford and Hall Road in Carrum Downs.
"Dennis will be greatly missed by staff from across the organisation. It's rare to find a CEO as approachable, down to earth and personable as Dennis is. His door is always open and he makes time for everyone."