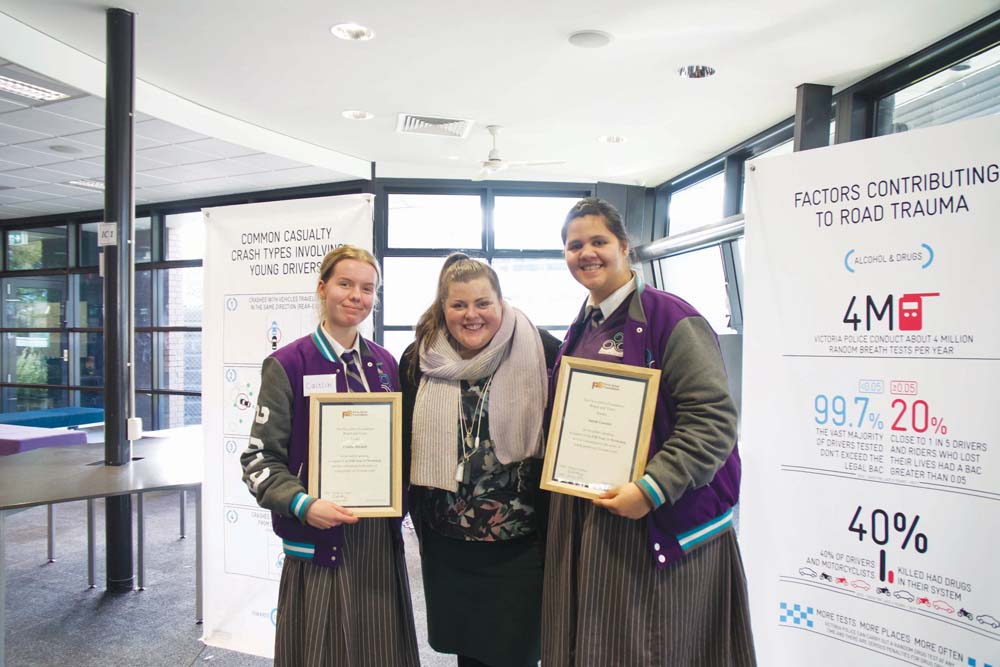 THE VicRoads Fit To Drive year 11 workshop has now been brought to over 100,000 students, with the group celebrating the milestone at McClelland College, Langwarrin.
The program was started by former McClelland College principal Graham Spencer in response to a spike in road deaths involving young people in Frankston and on the Mornington Peninsula.
The workshop has been developed and has grown over the past five years, and on 19 June returned to McClelland College to mark its 100,000th student reached.
Fit To Drive foundation CEO Debbie Collings said "the F2D year 11 workshop was founded on a community's passion and commitment to act to keep their young people safe on the road."
"That same commitment is reflected in every community we've travelled to since and that's why we've been able to reach 100,000 Victorian year 11s in under five years," she said.
"Now more than ever, we have to keep listening to young people's experiences and perceptions of road use. Most importantly, we have to keep engaging them in coming up with the solutions to keep themselves and their mates safe."
McClelland College year 12 student Sarah Garnier completed the program last year. She said "a lot of our friends are getting their P's now which is exciting. We are able to put into perspective what we learnt in these workshops and apply it to real life and I think it's helped the overall safety of our friends."