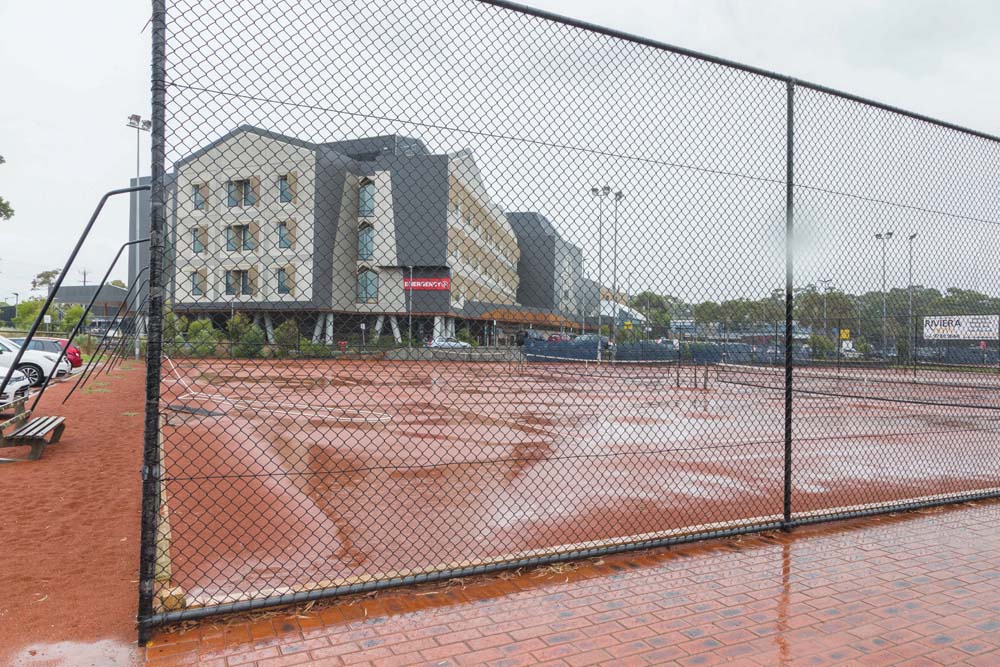 THE future of the Frankston Tennis Club and Frankston Gymnastic Clubs is up in the air, after a meeting between the clubs and Frankston Council failed to come up with a concrete solution to Centenary Park's lack of funding.
Council has spent $247,000 in ratepayer funding on planning and concept design work for the Centenary Park redevelopment, which had been touted by Frankston Council as a new home for the tennis and gymnastics club. Frankston Tennis Club and Frankston East Tennis Club would merge as part of the move.
The land that Frankston Tennis Club is currently based on is set to make way as part of an expansion to the Frankston Hospital.
Frankston Council pledged $11 million to Centenary Park's redevelopment, and was seeking $8.05 million from state and federal governments. Neither level of government has yet stumped up the cash.
With the funding not in the bank, council has begun discussing alternate options for the clubs. They held a meeting with representatives from Frankston Tennis Club, Frankston East Tennis Club, Bayside Gymnastics Club and Tennis Victoria.
The mayor Michael O'Reilly said "with works set to commence within the coming 12 months on the Frankston Hospital expansion, a decision needs to be made in consultation with stakeholders as to what our next steps are for the relocation of Frankston Tennis Club members."
"It was decided at the meeting that officers will finalise concept design work on interim refurbishment options at the Frankston East Tennis Club site to house both clubs, whilst further detailed work on council's forthcoming tennis strategy is completed," he said.
In regards to the future of the gymnastics club, Cr O'Reilly said "no better interim arrangements have been identified for that club at this stage." He said that "the immediate focus is on supporting the relocation of the Frankston Tennis Club given the state and federal governments did not commit the vital funding needed for a regional facility at Centenary Park, and the impending timeframe for expansion of the Frankston Hospital."
"Council stands alongside stakeholders in expressing our deep disappointment that state and federal politicians did not financially support this vital regional project," he said.
"Council will reconvene with Centenary Park stakeholders in the coming weeks to review interim plans and options moving forward, which will be presented to councillors at a future ordinary meeting."