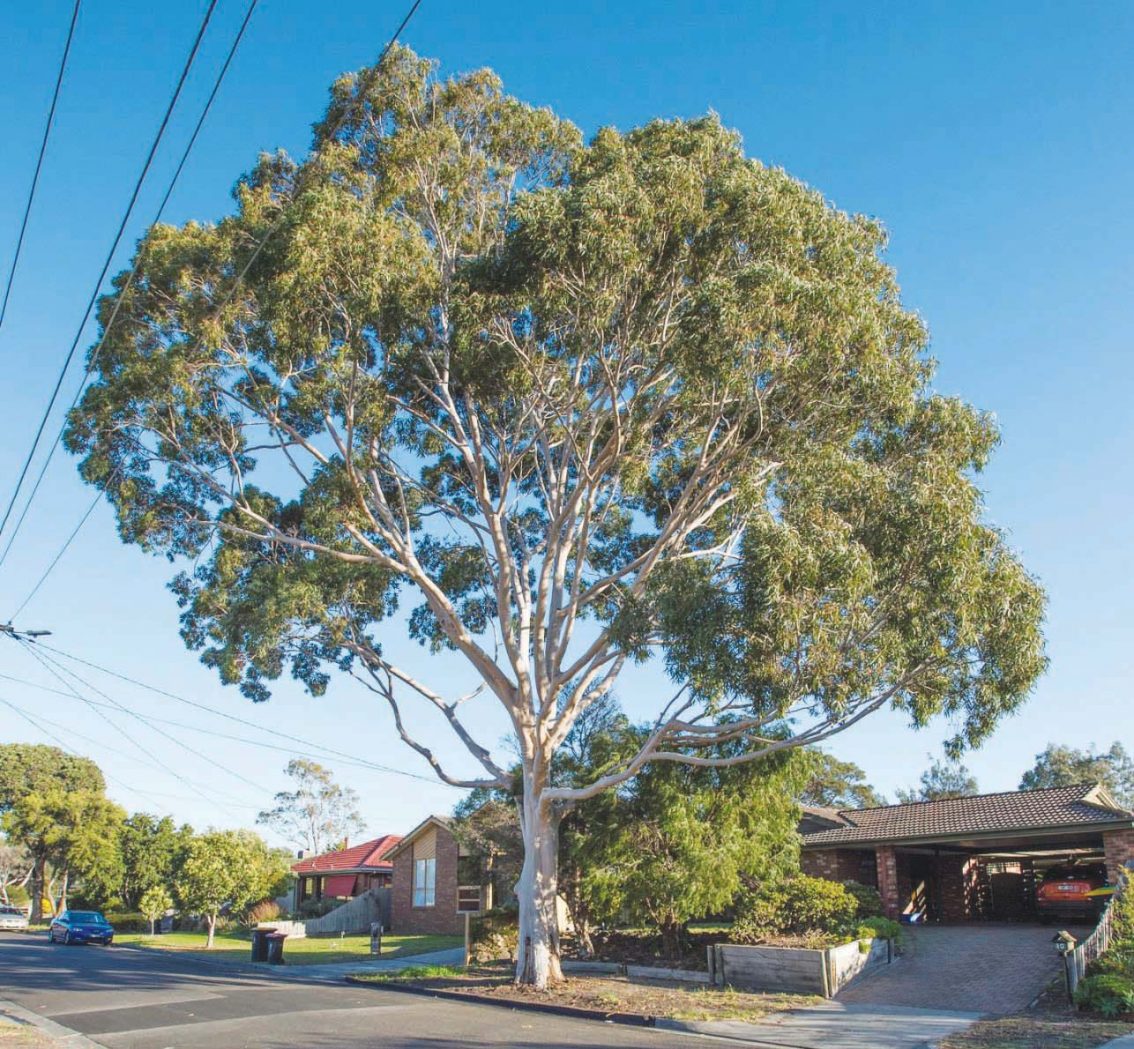 A HUGE tree which looms over Bradina Court faces an uncertain future after complaints from residents.
Kingston Council voted at their 24 June meeting to "undertake a risk assessment of the impact of pruning the street tree (branches and roots)". The estimated cost of the risk assessment is up to $3000.
A second part of the motion that council should "remove the street tree and replace it with an appropriate native species" if "the pruning works do not render the tree safe" was voted on and lost.
The motion was moved by Cr Tamsin Bearsley who said that earlier that day she had "met with three of the most affected residents who live under this tree. It's clear it is causing them great distress and it's got to the point where it's very upsetting for them. They're worried about their safety because it's such a large tree."
"It's the resident's right not to have the tree over her property and also to have no roots coming into her property. She'd had issues with it getting into the water pipes. Melbourne Water mentioned it was close to the gas line as well," Cr Bearsley said.
"I'd prefer to see the tree removed entirely (…) but I understand it's a reasonable course of action that we see if we can prune this tree back a long way.
"These resident love trees and are happy to help with a planting program. They would like to see other trees in this nature strip, this is just the wrong tree in the wrong place."
Cr Rosemary West said "I'm concerned we are setting a precedent here where large trees will be removed. This is an important issue for future policy."
Cr Steve Staikos noted that the street also had a problem with stormwater flooding.
"We need an investigation into how to fix the stormwater issue of that street. It's obvious to me that Bradina Court does have stormwater flow issues.
"Although I think blaming the tree for the lack of stormwater flow is a bit unfair to the tree."
First published in the Chelsea Mordialloc Mentone News – 26 June 2019