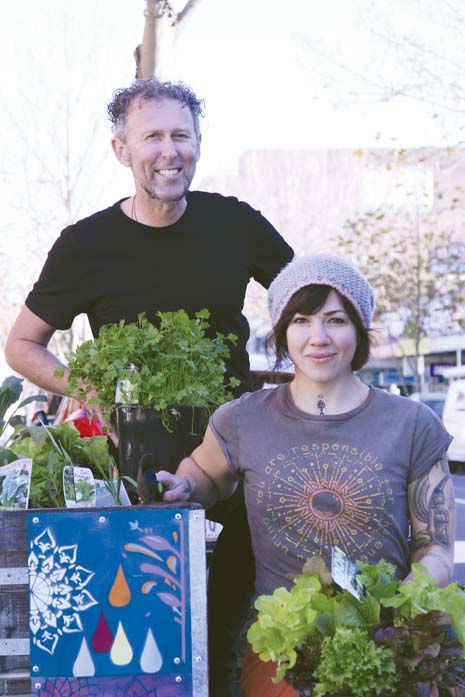 VEGETABLE planter boxes have sprouted up in the Frankston Library forecourt, with residents encouraged to sample the fresh produce on offer.
The mayor Michael O'Reilly said "the new vegetable planter boxes are an awesome addition to the city centre. I encourage community members to help maintain the planters, alongside our custodians, by watering, weeding and enjoying samples of the fresh produce while you're in town."
"The project is a part of council's love where you live initiative, which sees community members lead projects in suburbs all around Frankston City. The love where you live projects encourage and build community connections and local pride. This grassroots project brings colour and connection to our streets," he said.
"This is just one of the projects underway with the assistance of dedicated volunteers who built and decorated the boxes. Residents and visitors will be able to enjoy some fresh produce and we hope the community will appreciate and help look after the boxes, while sharing the produce that's grown."
Artist Daria Bryers is a member of the working group and worked on the artwork which covers the boxes.
"We really wanted to get the local Frankston youth involved, so they have a sense of ownership and pride in these beautiful planter boxes," she said.
"You'll find the first of the planters in Wells Street and in the Frankston Library forecourt, near Frankston Youth Services. Look out for more boxes arriving soon in Heatherhill Road, Nairm Marr Djambana, and Frankston High School."