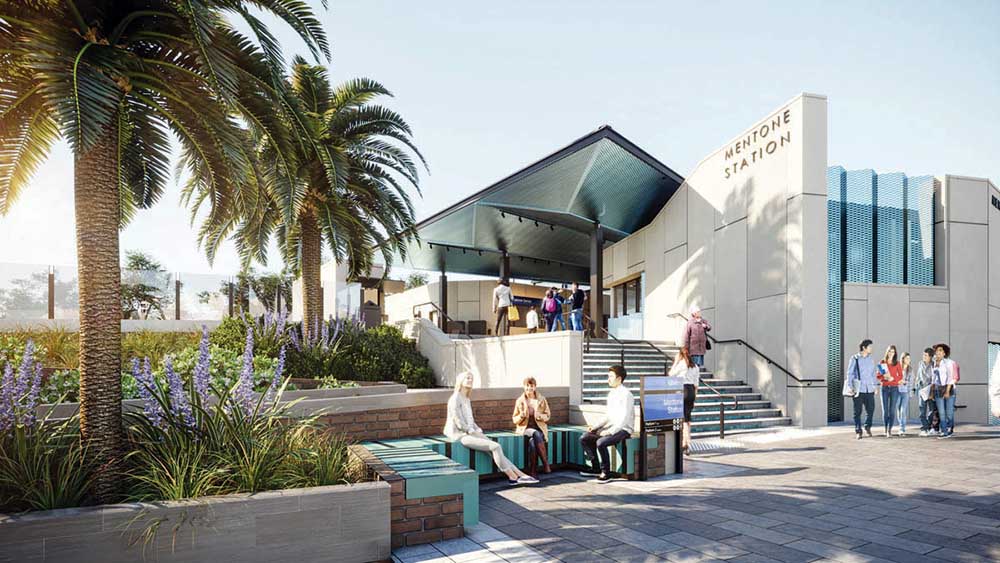 THE state government has hit back at claims made by the opposition that level crossing removal projects at Cheltenham and Mentone station are "go slow projects".
Liberal South Eastern Metropolitan MP Gordon Rich-Phillips slammed the closing of car parks at the two stations, calling temporary options for commuters "extremely inadequate". Mordialloc MP Tim Richardson told The News that the car park at Mentone is scheduled to be closed until late 2020, and the Cheltenham car park is to reopen in mid 2021. He said the "project is on track to be completed on schedule".
"Removing three level crossings, digging two rail trenches, and building two new stations is a major infrastructure project. All three level crossings will be gone for good in late 2020," he said.
"To enable these massive works, the station car parks at Cheltenham and Mentone will be temporarily closed. Mentone Station car park will be closed until late 2020, Cheltenham Station carpark will be closed until mid 2021."
The LXRP's website put out a statement on 17 May which read that "the station car parks will be closed from mid 2019 to late 2020."
Mr Rich-Phillips said "temporary car parks are extremely inadequate, and provide only limited access to parking that will account to less than half of the 620 spaces being closed."
"A majority of the temporary commuter parking to be provided near Southland Station will be free only to those parked in it prior to 8am on weekdays. Any commuters arriving in that car park after 8am will be subject to standard Westfield Southland ticketless parking fees of up to $35 per day," he said.
"Even worse, the claimed additional car parking spaces announced at nearby Parkdale Station are already in daily use by commuters using that station. Level crossing removals are necessary for our suburbs, but two years without sufficient replacement car parking at Mentone and Cheltenham is far too long for local commuters."
Mr Richardson said "there has been no change in the dates the station carparks are closed."
"The LXRP is increasing formal parking spaces along Como Parade East and West in Parkdale to provide a total of 136 temporary spaces for rail users, while 284 free all-day parking spaces will be provided for rail passengers over two locations at Westfield Southland," he said.
"Many users of Cheltenham and Mentone station carparks drive from further down the Frankston line. In addition to the alternative spaces being provided in Parkdale and Southland, it is expected that during major construction drivers will use parking capacity at other nearby stations." 
First published in the Chelsea Mordialloc Mentone News – 17 July 2019