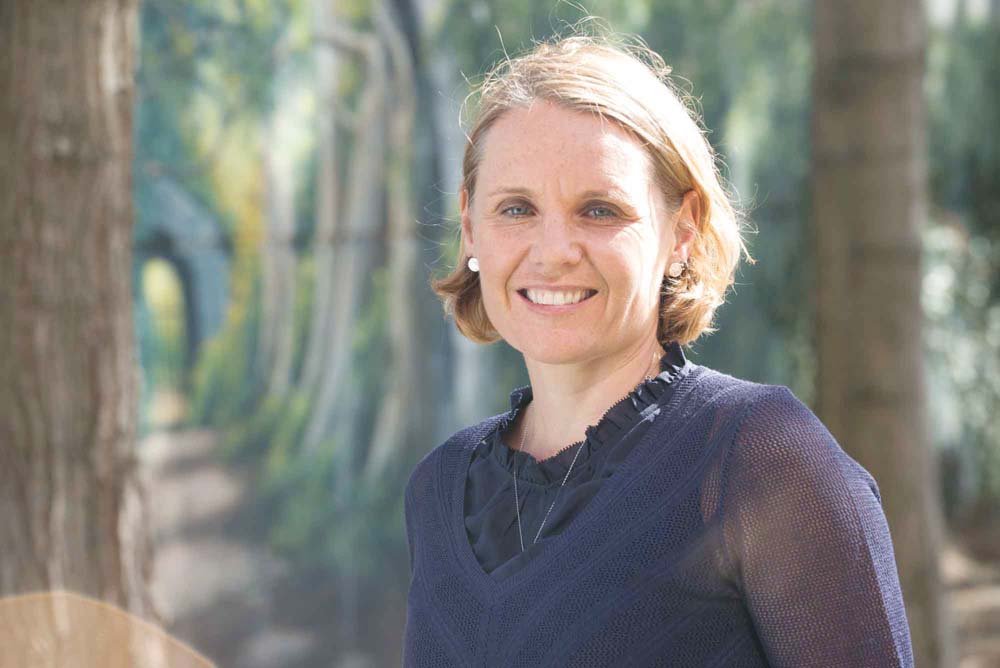 PETA Murphy delivered her maiden speech as member for Dunkley on 24 June. She used the platform to pay tribute to her electorate as a "coastal paradise", and thank her family and friends for their support in the wake of her recent cancer diagnosis.
Ms Murphy was diagnosed with cancer shortly after being sworn in. She used the platform to remind others to be vigilant and look after their own health.
"Let's be frank, cancer sucks," Ms Murphy said.
"It changes the way your body feels and it changes the way you feel about your body. The treatments can make you sick. Sometimes you're scared. Sometimes you're angry. In my experience, you're often both at the same time.
"As I now know, cancer is not just indiscriminate, it's sneaky. Two weeks ago, a week after being sworn in as the member for Dunkley, I received the unexpected news that my cancer had returned. You might say Murphy's law strikes again. But my mother Jan, who is a Murphy by marriage not birth and therefore able to adopt a less pessimistic personal motto, would say everything happens for a reason.
"Ladies, check your breasts. Men, stop ignoring what your body is telling you. Fellow members of this parliament, listen to the experts who warn that the promise of universal health care is under threat. Commit to the reform and funding that our health system needs and do whatever is required to ensure that Australia trains, retains and invests in the healthcare professionals and researchers who make our system great. We owe it to our community to do that."
Ms Murphy, a former lawyer, also recounted her experiences in the legal system in her speech.
"I come to this parliament after a professional career that has spanned the law, public service and politics. As a solicitor, barrister and senior public defender, I have represented the damaged and the difficult, victims and perpetrators, the blameless and the blameworthy. At every turn, I have seen the corrosive effect that intergenerational disadvantage can have on people, families and communities. I have also seen the way the operation of the legal system can cause further distress and damage to people when they're at their lowest," she said.
"There are too many people where poor educational and economic opportunities first put them at risk of becoming entangled in the justice system, and then enormous, insurmountable barriers to getting out are put up. Too often, before the kids with the fewest opportunities leave the tail end of our school system, they have already entered the front end of the justice system. Anyone who has worked in the justice system, criminal or civil, will viscerally understand when I say that justice cannot be left to the justice system alone.
"To really find justice in our society, to break the cycle of disadvantage and dysfunction, we need to take a holistic and long term approach. We need to start by making sure our public education system and the educators who work in it have the resources and support they need to give every child the best start in life, no matter how much money their parents have. We need a political climate and politicians who are prepared to champion the services and the needs of the people they serve. It's that task that motivated me to move from the law into politics."
Ms Murphy is the first woman to hold the seat of Dunkey, and used her maiden speech to talk about inequality in the workplace.
"Across every occupation women are paid less than men, and the work which is predominantly done by women remains systemically undervalued. Just ask our early childhood educators and childcare workers what it's like to have to value yourself against a male comparator. And women continue to be underrepresented in positions of leadership across all workplaces, including this one, so I'm proud to be part of a political party which has taken real action towards rectifying that."
The Dunkley electorate received high praise from Ms Murphy, who said the area has "a lot more that binds us than separates us."
"While Dunkley is socioeconomically diverse, it's perhaps not one of Melbourne's most multicultural areas. However, if you wander down to the magnificent Frankston foreshore on a summer weekend, you'll find hundreds of people from dozens of cultures all with their picnics and barbecues. They have flocked to Frankston to share in a patch of our coastal paradise," she said.
"For all of our strengths, Dunkley does face local education, health and social challenges, but we're a community rich with talent and compassion and with people who are using those traits to drive initiatives for local and wider benefits."