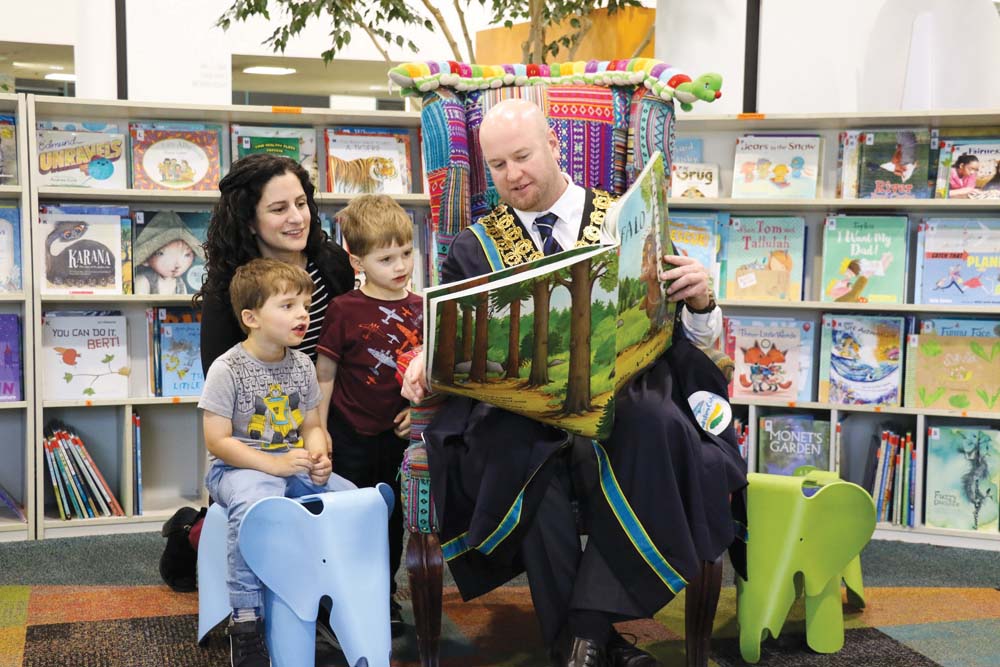 PRESCHOOL children are invited to take part in the mayor's annual reading challenge, which is in its ninth year.
The mayor Michael O'Reilly said "Australian research has found that children who are read to six or seven times a week have a literacy level almost a year ahead of children who are not read to at home and are more likely to learn more when they start school."
"The mayor's reading challenge is an awesome opportunity to read to kids and collect some pretty cool prizes along the way," he said.
"Everyone who completes the challenge of 60 books receives a free book and goes into the draw to win one of three Robinsons Bookshop vouchers.
"We encourage parents to make reading interesting by not only reading children's books but sharing what you enjoy, from reading snippets from your favourite magazine or newspaper out loud, to pointing out road signs and singing nursery rhymes with them."
The challenge runs through August, and is run in conjunction with Children's Book Council of Australia book of the year celebrations. Registration is available at all Frankston libraries.
Prizes can be collected for every 20 reading experiences.
For more information, go to library.frankston.vic.gov.au or phone 9784 1020.