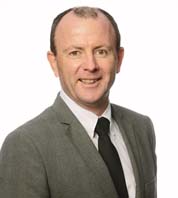 RATEPAYERS will foot the bill for a gift to departing Kingston CEO John Nevins.
Kingston Council voted on 22 July to "approve the expenditure of $2,000 for the purposes of a gift to the retiring CEO". The vote was carried unanimously.
Cr Steve Staikos said "it's a very small gesture of appreciation." Mr Nevins was at council for 14 years.
Mr Nevins will depart on 26 August. Julie Reid, who most recently was working with Greater Dandenong Council, will take over the role.
First published in the Chelsea Mordialloc Mentone News – 31 July 2019