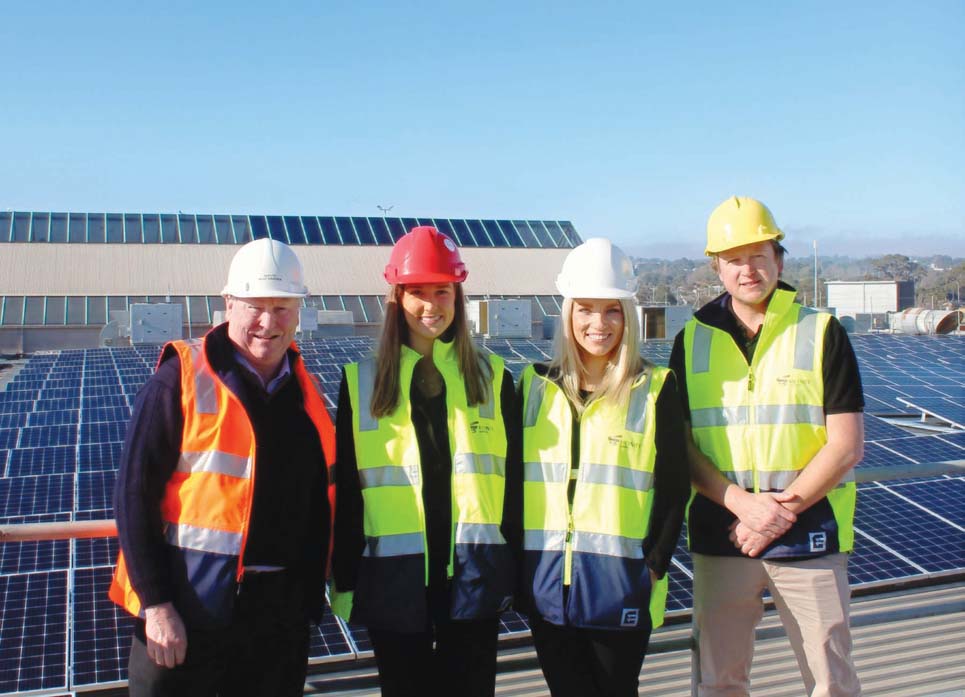 BAYSIDE Shopping Centre has flipped the switch and will now be powered by solar energy.
More than 4000 solar panels have been installed on the roof of the centre. Bayside manager Gabe North-Harney said the panels could generate 1.5 megawatts of power.
"We want to make our centres more sustainable. It makes good business sense but also delivers value for our customers, communities and the environment," he said.
"Clean energy generation is a hot topic in Frankston, with council committed to a carbon neutral goal by 2025, and Vicinity Centres recently announced a net zero carbon target. We're happy to be a part of the solution, and the clean energy we'll generate is enough to power more than 300 homes every year."
Vicinity head of integrated energy Renae Sambrooks, said "the new solar installation at Bayside draws Vicinity closer to an expected 31 megawatt total capacity in 2019 and is another demonstration of our ongoing commitment to, and investment in, renewable energy. By embedding innovation, such as solar, in our portfolio we're striving to place renewable energy at the heart of our communities."