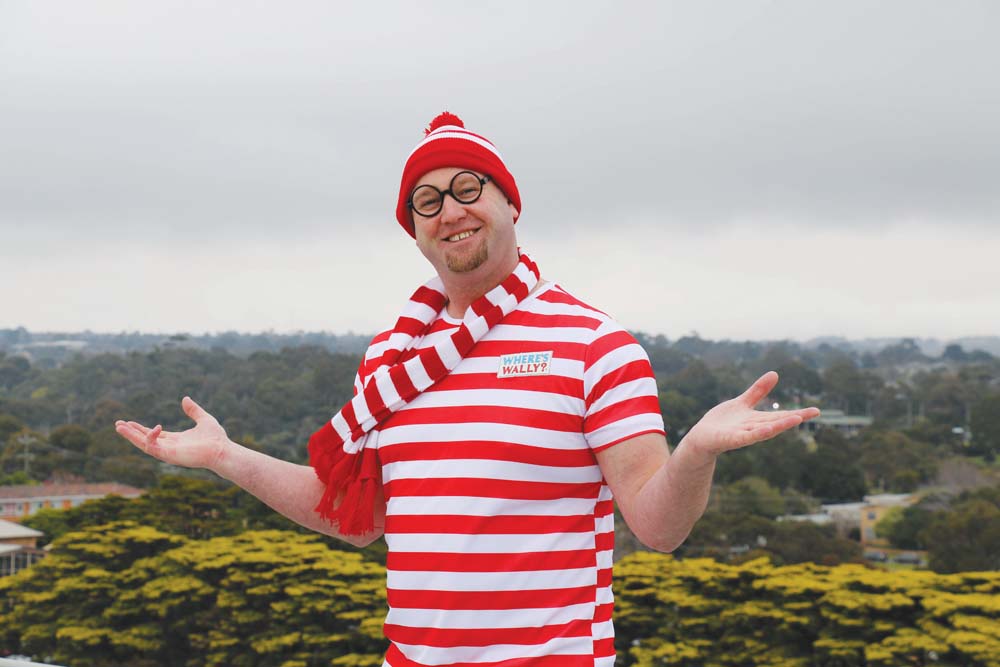 FRANKSTON Library will be running a competition next week to encourage people to get involved with Book Week.
From 19 August, Frankston Library will be running a contest asking people to guess where in the world the mayor Michael O'Reilly is hiding in their daily social media posts.
Cr O'Reilly said "it's no secret I like dressing up, but I love exploring the greater Frankston City even more."
"During Book Week, Frankston City Libraries will give away a $20 Robinsons Bookshop voucher each weekday to one lucky punter who jumps on the Frankston City Libraries social media and guesses correctly where I am that day," he said.
"The mayor's reading challenge is also underway until the end of August. If you haven't yet signed your preschooler up, there's still time with some great rewards along the way. You can sign up at any Frankston City Library.
"I'm a firm believer that a child who reads is a child who leads, so while you're guessing where I am, drop into your local Frankston City Library and sign your preschooler up to participate in the mayor's reading challenge."
Frankston Library can be found on Facebook and Instagram @FrankstonCityLibraries.
First published in the Frankston Times – 12 August 2019