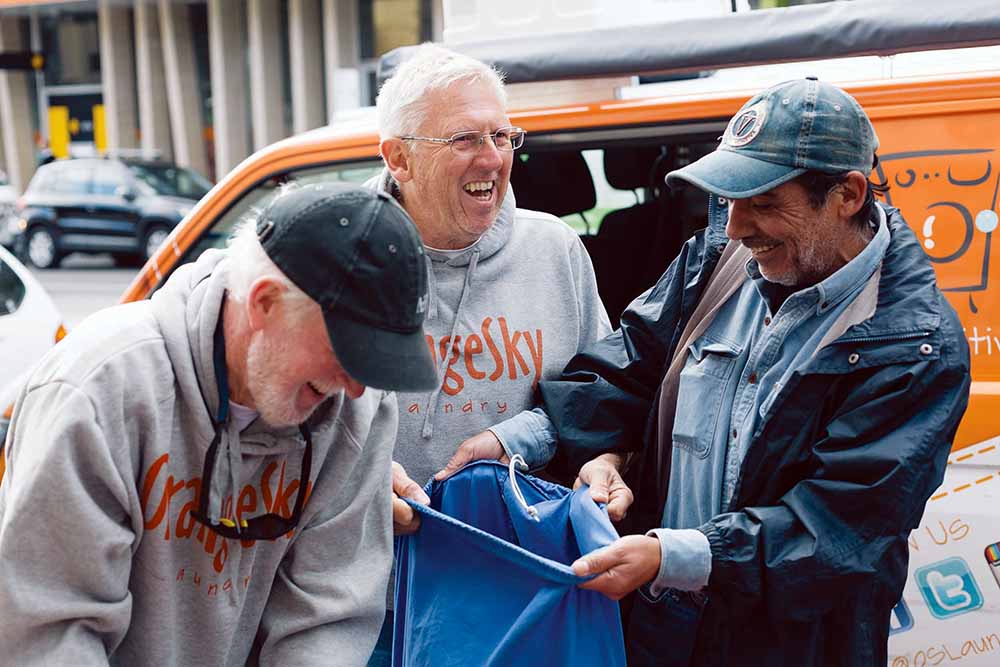 A CHARITY helping the homeless population in Chelsea and Frankston is calling for volunteers.
Orange Sky is a not-for-profit providing mobile laundry and shower services to homeless people. Their mobile site has helped out homeless people at Frankston, Dandenong, Cranbourne, Pakenham, Chelsea, and Doveton.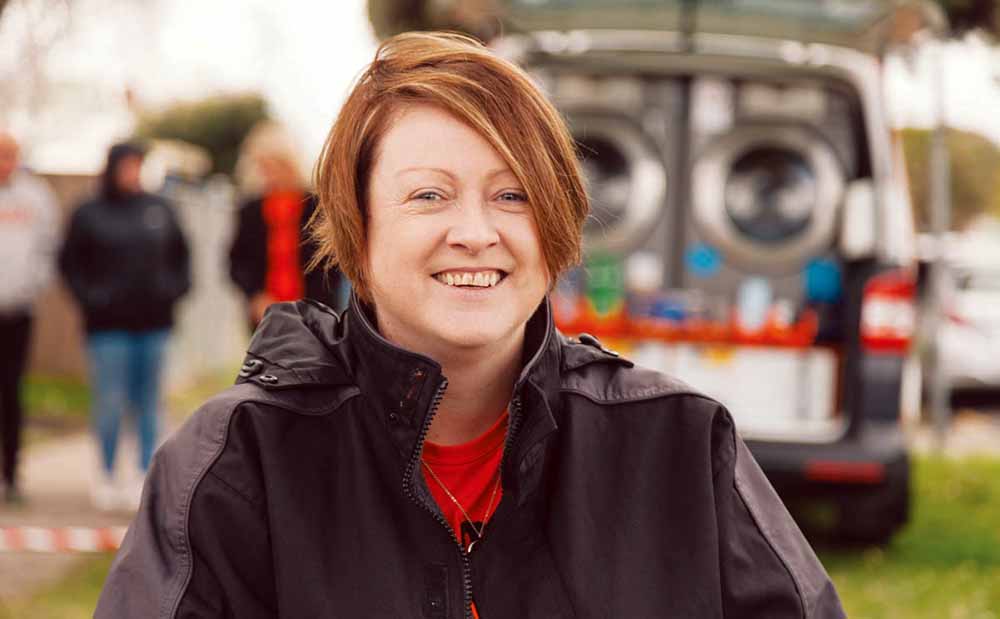 Orange Sky volunteer Belinda said lending a hand was a good feeling.
"I didn't think I'd love it as much as I love it, I can't wait for Wednesdays when I get to volunteer. I've always wanted to find a way to give back, a friend of mine taught me that you can get more from charity than what you give," she said.
"It's just nice to be able to help someone who doesn't have clean clothes. We take our clean clothes for granted, whereas our friends don't. The thank you that you get, you can see it in their eyes, it's the most amazing thing.
"It's really nice and it's only two hours and you actually have great conversations and you learn about different people which I find very fascinating. The conversations take your breath away. You learn about people who live in their car or people who live in shared housing who don't even have a heater, they've just got a tiny little room and literally all they walk in with is the clothes on their back and a mattress. They don't have sheets, they don't have doonas. What we can give them though is dry, warm clothes.
"If you have two hours, that's all it takes, you'll get more than two hours back."
Orange Sky cofounder Lucas Patchett said that they were looking to bring in new volunteers.
"The south east is one of our longest running services, we launched it exactly one year after Orange Sky did its first ever wash on the streets of Brisbane," he said.
"There's massive potential for the service to grow, but we need more people to jump onboard and sign up to volunteer. You don't need to be a laundry expert, you just need to love a great chat and have a few hours to give every fortnight."
More information at orangesky.org.au/volunteer
First published in the Chelsea Mordialloc Mentone News – 21 August 2019