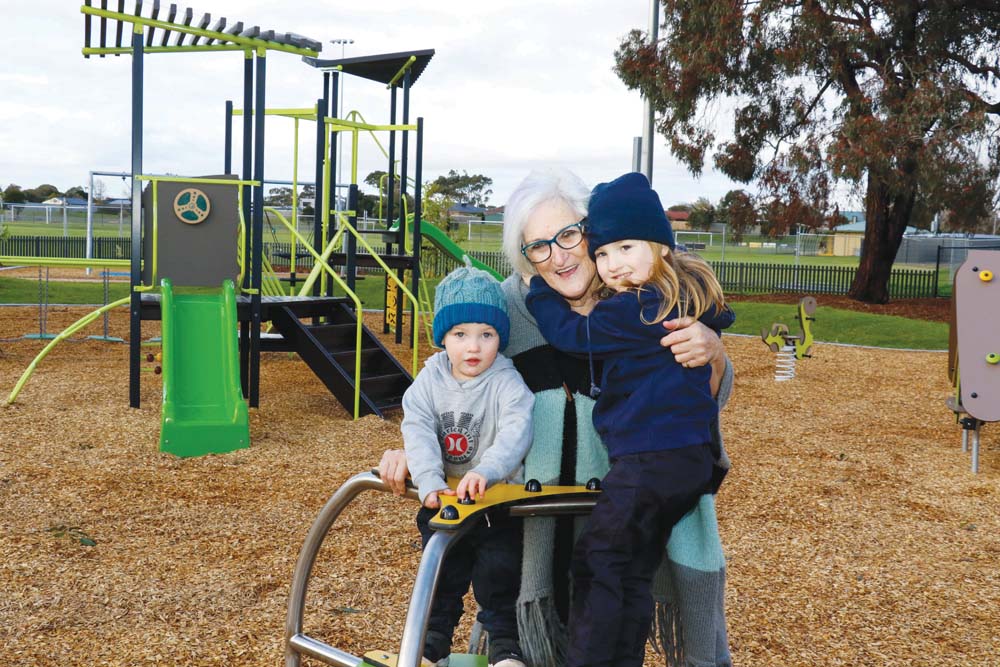 FIVE new playgrounds have opened up around the Frankston area this month.
Seaford, Langwarrin, Skye, and Frankston South are now home to five new play spaces between them. A total of over $1 million in ratepayer money was used on the five playgrounds during their construction.
A total of $500,000 was spent on a new playset at Seaford North Reserve. Frankston grandmother Kaye visited the playground with her grandchildren Will and Freddie.
"It's been great watching the playground construction and we've been really excited for it to finish," she said.
"My grandsons love playing outside so we are thrilled to have a colourful, safe and fun new playground nearby to help burn off some energy."
The mayor Michael O'Reilly said "the new district level playground at Seaford North Reserve, and the others, are mainly the result of community feedback."
"After extensive community consultation, our open spaces and civil infrastructure teams have been working together these past few months to develop revitalised, safe and environmentally friendly community spaces for the whole community to enjoy," he said.
The five playgrounds can be found at Seaford North Reserve, Flame Robin Reserve in Langwarrin, Darnley Reserve in Skye, Wisewould Reserve in Seaford, and Yamala Park in Frankston South.