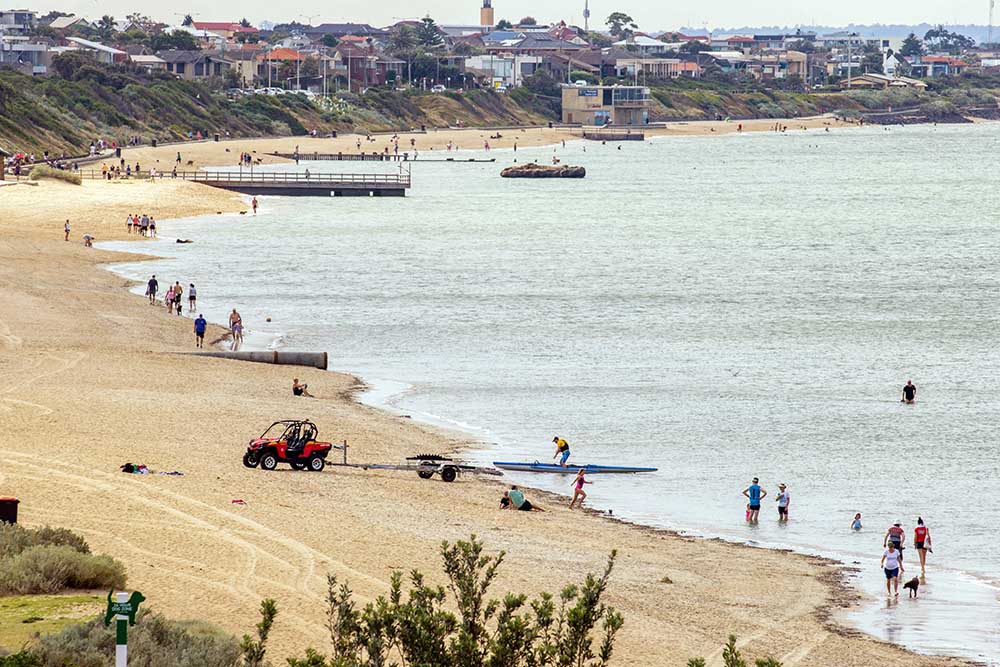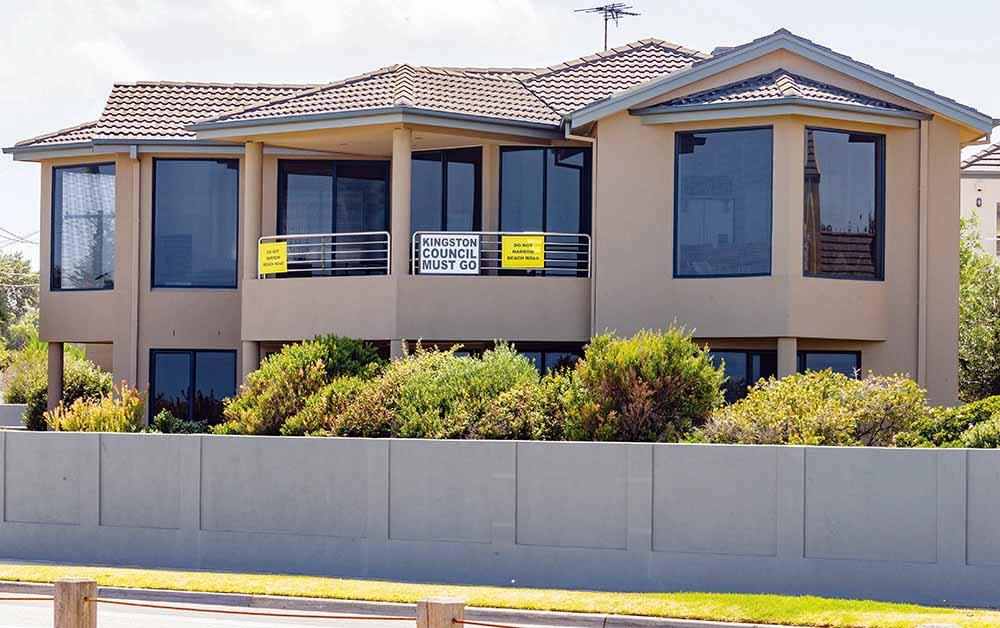 A REPORT will be prepared for Kingston Council to help determine if Bay Trail works will prove disruptive for beachgoers over summer.
Councillors voted at their 26 August meeting to ask council officers to prepare a report on "the implementation of construction works for the Bay Trail, giving consideration to impact on users of the foreshore, roadway, beach access, club activities, and carparks". The report will also consider the "construction methodology, financial impact of delaying works, and construction impacts of delaying works."
Cr Geoff Gledhill said "I spoke to relevant officers who said it would be difficult to undertake work given the use in that peak period.
"I do think that when work is being undertaken in an area with an influx of people, we have to understand how it's going to happen," he said.
Cr Ron Brownlees said "Once they dig the road and the vegetation up, residents don't have access to our most important asset, that's the beach. We pride ourselves on our 13 kilometres of beach. It's not only for our residents, it's for thousands of others."
"It is crazy to restrict access in the most important and busiest period of the year."
Cr Steve Staikos opposed the motion, telling council "I don't think this motion is necessary. I believe we and our officers have the ability to deliver large projects and minimise impact on the community."
On 21 August, Kingston Council took another step towards the completion of the Bay Trail by voting to "issue a notice of decision to grant a permit to remove vegetation and alter access to a road (…) adjacent to Rennison Street Parkdale to Main Street Mordialloc."
First published in the Chelsea Mordialloc Mentone News – 28 August 2019