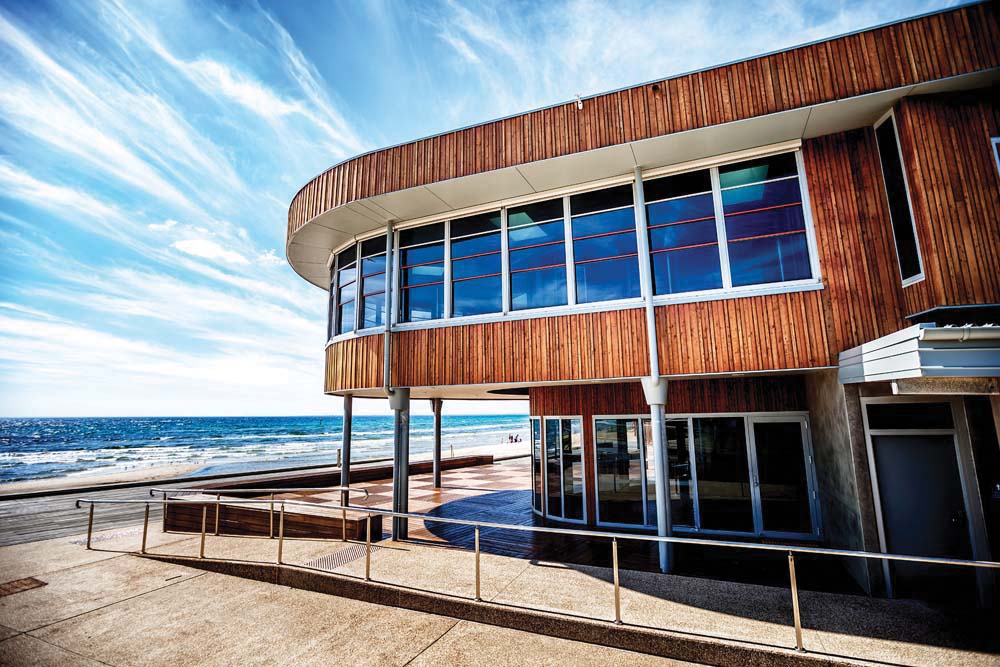 NEGOTIATIONS to lease out a bottom floor section of the Yacht Club building have hit troubled waters.
Frankston Council confirmed last week that negotiations to occupy the space, which has mostly sat vacant since 2016, had been "halted". Works to remove cladding from the building were cited as a reason.
The mayor Michael O'Reilly issued a statement saying that an inspection by council's municipal building surveyor had confirmed that the building was affected by "combustible cladding".
"Given the Yacht Club building is a council owned asset, we were advised that any permit associated with future fit-out would best be determined by the Victorian Government's Building Appeals Board," he said.
"We are taking this matter seriously and are currently finalising a solution plan to present to the Building Appeals Board, however we do not anticipate an outcome until late this year.
"As a result of this unexpected occurrence, council has been forced to halt negotiations with their previously preferred downstairs cafe tenant, set to begin trading this summer.
"While we were aware of the issue before we went out for expressions of interest, we'd hoped that a solution would be reached more quickly and therefore advertised in good faith. Unfortunately, based on expert advice, that this is not the case and we are unable to proceed."
Upwards of $11 million has been poured into works at the building. Outside of the Yacht Club, the building has mostly sat vacant since 2016. In May, council announced that it had reached an "in principle agreement" for a six year lease on the ground level as well as a portion of the external deck for a "licensed restaurant/cafe" at a rate of $40,000 per annum base rent following a 3 month rent free period.
"Once the cladding concerns have been resolved, council would continue its efforts to activate the building for the community to enjoy," Cr O'Reilly said.
"We realise this news will disappoint and frustrate many in our community however it is imperative that we ensure all sections of the building are compliant before we can issue any form of occupancy permit to a potential hospitality business."
Cr O'Reilly said that Yacht Club members could still use the site.
"Areas currently occupied by the Frankston Yacht Club have been deemed suitable for occupation, with an existing occupancy permit in place, so members are able to continue to utilise the site," he said.
"Yacht Club representatives are aware of the possible cladding concerns and have implemented a number of minor precautionary measures. Council is committed to seeing the Yacht Club building reach its full potential, and will keep the community informed of developments as they occur."
The building was officially opened in July 2016 with the Yacht Club its sole tenant. The building was hailed as "a stunning addition to the waterfront precinct" when opened and a cafe and restaurant spruiked as "the jewel in the crown" ("More cash splashed on Yacht Club", The Times, 23/10/17).
In November 2016, councillors sanctioned the spending of around $100,000 a year to stop the wooden exterior of the building from turning "grey with age" when weather beaten on the foreshore.