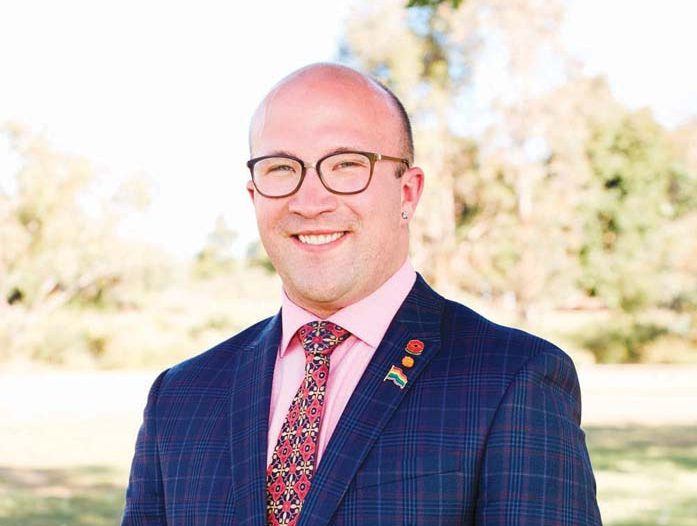 FRANKSTON councillor Steve Toms has been handed a four month suspension after a bullying complaint against him was upheld at a councillor conduct panel.
Cr Toms was found guilty of "serious misconduct" for allegedly bullying colleague Lillian O'Connor. The councillor conduct panel was asked to investigate an allegation that "Cr Toms had repeatedly behaved in an intimidating, offensive and disrespectful manner toward a fellow councillor, Cr Lillian O'Connor, which adversely affected Cr O'Connor's health, and that these actions constituted the bullying of another councillor."
The panel determined that they were "satisfied that the alleged behaviour occurred and was unreasonable in the context that it occurred and had negatively impacted on Cr O'Connor's health, thus falling within the scope of bullying behaviour" and that "the degree of unreasonable behaviour by Cr Toms was such that it created a risk to health and safety of Cr O'Connor."
Cr O'Connor told the panel that the alleged bullying began in early 2017, and that Cr Tom's behaviour had been a "contributing factor" to her taking a leave of absence from council. She said that Cr Toms had "embarrassed her or gave her angry looks when she spoke against notices of motion raised by him or voted differently to him, often smirking or laughing at her".
Crs O'Connor, Colin Hampton, and Brian Cunial provided evidence to the panel giving accounts of the alleged bullying. The mayor Michael O'Reilly made the application to the panel.
Cr Toms denied the bullying allegations, and Crs Glenn Aitken and Quinn McCormack told the panel that they "had not seen any instances where Cr Toms bullied Cr O'Connor."
Cr Toms faced the hearing on 15 and 16 July, and was suspended for four months starting from 5 September.
Frankston Council interim CEO Phil Cantillon said "during the term of his suspension, Councillor Toms will not have access to council resources and equipment, nor will he receive his councillor remuneration entitlements.
"Councillor Toms has 28 days to initiate a review of the decision at VCAT, therefore council will not be making any further comment at this time," he said.
Cr Toms told The Times that "whilst I respect the panels decision, this news has been difficult to deal with, and has left me open to degrading public attack which is unfortunate."
"I will ensure that I follow the directions set out by the panel in its finding. And whilst I am suspended I am still a duly elected councillor of City of Frankston by its residents and should anyone wish to speak to me they are more than welcome to," he said.
"In my view my name has been completely tarnished and blown to pieces on social media, and in the press.
"I have also had a number of people get in touch showing support, so I thank those people."
Cr Toms was also found guilty of a second allegation of misconduct for actions which "repeatedly contravened" councillor conduct principles outlined in the Local Government Act 1989.
Among the breaches Cr Toms was accused of was his use of a Cabcharge card.
Background information provided as part of the application to the councillor conduct panel read that Cr Toms had met with then mayor Cr Hampton and the CEO in January 2018 to discuss Cr Toms' use of his ratepayer funded Cabcharge card. It was alleged that Cr Toms had used the card for private travel on three occasions. He was also questioned over a phone bill for the second quarter of 2017 which totalled $1234.
It was also alleged that after council voted on 22 October 2018 to no longer permit the use of Cabcharge cards, Cr Toms used the card for personal travel on two further occasions.
Cr Toms told the panel that he had used the Cabcharge card for personal use on "multiple" occasions. He told the panel there had "been issues in the past" but that he "now understands the policy and the situation." He told the panel he did not realise the change had come into effect immediately when asked why he used the Cabcharge card the day after council voted to prohibit its use.
Cr Toms confirmed that he had repaid all outstanding money owed from using the Cabcharge card for personal use to council.
Background information provided to the panel also read that Cr Toms had been addressed about an occasion in which he had directed a council officer to withdraw a parking infringement notice.
Cr Toms was elected for his first term as a councillor at the 2016 local elections. Cr Toms was a member of the Labor Party when elected, but has since been booted from the party after becoming embroiled in a stoush with Frankston MP Paul Edbrooke over Young Street trader complaints ("Councillor forced out of Labor Party", The Times, 11/12/17).
A written apology to Cr O'Connor from Cr Toms will be tabled at the first council meeting after his suspension concludes. Cr Toms will also be made to apologise to councillors for "repeated breaches of the councillor conduct principles" and will have to attend "refresher induction training to ensure that moving forward he is aware of the responsibilities."