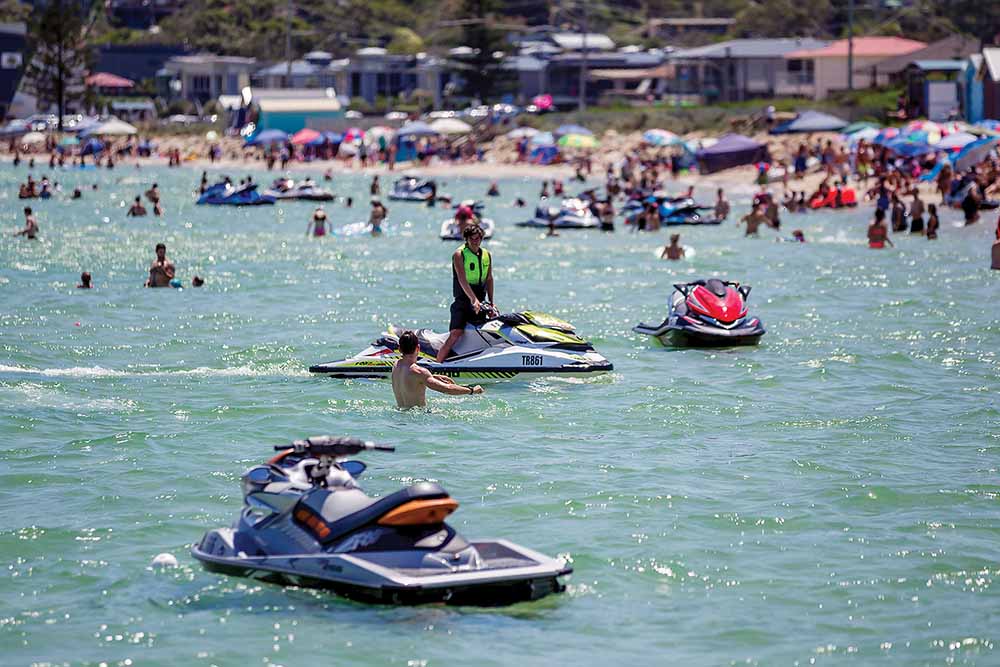 BOATING industry association's have condemned the "repeated and ongoing attacks on Victorian boating families" by Mornington Peninsula Shire Council.
This follows the council's push for residents to back its tough stance against the behaviour of some jet skiers on the bay ("Shire pushing hard line on jet skis, The Times 27/8/19).
The chair of the Personal Watercraft Industry Association and a past president and life member of the Boating Industry Association of Victoria, David Heyes said industry or user groups had "never been consulted in any of the [newspaper] articles fuelled by the [shire] and other minority groups".
He said "history condemns the behaviour of council and [Rye Community Alliance chair] Michelle Cheers' hatred of the boating community with their position on the [Rye] boat ramp upgrade and hysteria over PWC use on local beaches".
"Hatred has nothing to do with it," Ms Cheers said in response. "It's about everyone being able to enjoy the beaches and the water and not being affected by the noise and aggression of a minority group."
She said more than 6000 people had signed the alliance's petition to ban jet skis on the southern peninsula.
Mr Heyes said a lack of equality and the lack of sharing of the waterways is "un-Australian and demonises families and children just wanting to enjoy the waterways".
He said most PWC users were law abiding family people and "should not be marginalised for the actions of a very few".
Mr Heyes – who works for a multi-national company producing and marketing jet-ski propulsion systems – said the boating community "supported tough regulations to deal with unlawful use of craft".
"If local residents are concerned about boating behaviours then they should vent their concerns over how the regulations are enforced and not be discriminatory about the boating public."
Mr Heyes said there had been "no reports of incidents or injury to bathers or jet skiers on the [Mornington] peninsula to date".
He said the 2000 jet skiers living on the peninsula were enjoying a "legitimate family recreational pastime with the typical rider demographic of a 45-year-old successful white collar professional trade person who is married with children".