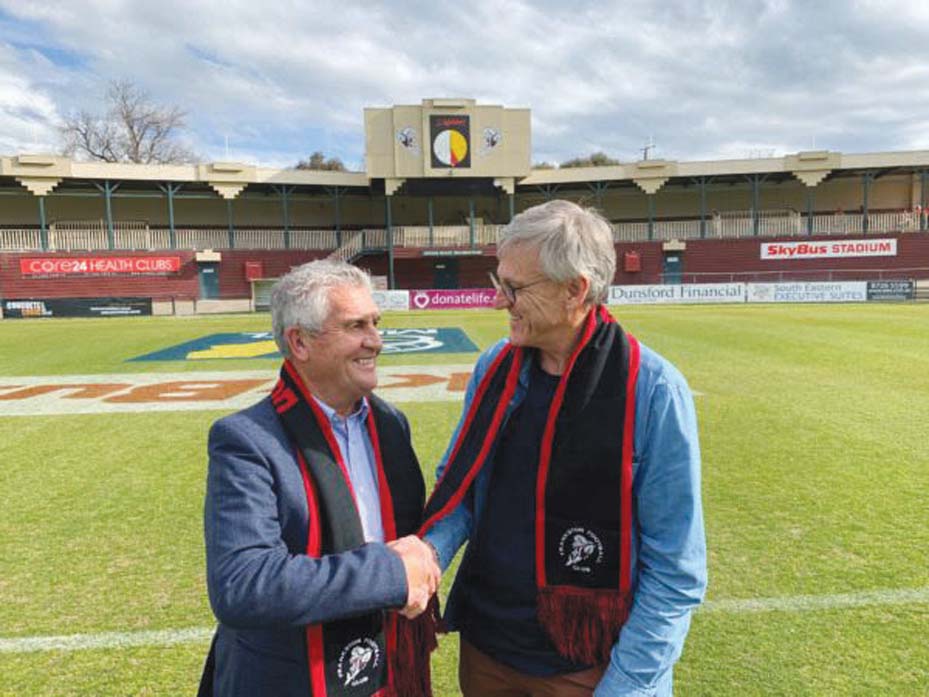 ADRIAN Lloyd has been appointed the new CEO of the Frankston Football Club.
Mr Lloyd has experience working at the Carlton Football Club, Melbourne Victory, and the Melbourne Rebels. He takes over the role from departing CEO Mick O'Neil.
Frankston Dolphins president Peter Geddes said the appointment "represents a full circle for Adrian who played for Frankston throughout the seventies, was club secretary in our 1978 premiership year and served as full time manager for over a decade from early 1980's to 1994."
"Club members will be aware that Adrian had committed to support the commercial side of our club in 2020 and the expansion of his role to include all aspects of the club is something that provides even more opportunity to secure our future as an emerging VFL force," he said.
The management at the club underwent a shakeup earlier this year when they parted ways with general manager Gary Buckenara. The former Hawthorn player took the role on in early 2017 and helped guide the club back into the VFL after they had their license revoked in 2016. Buckenara called the decision "one of the biggest kicks in the guts I've ever had in footy ("Departure from Dolphins a kick in the guts", The Times, 1/4/19)".