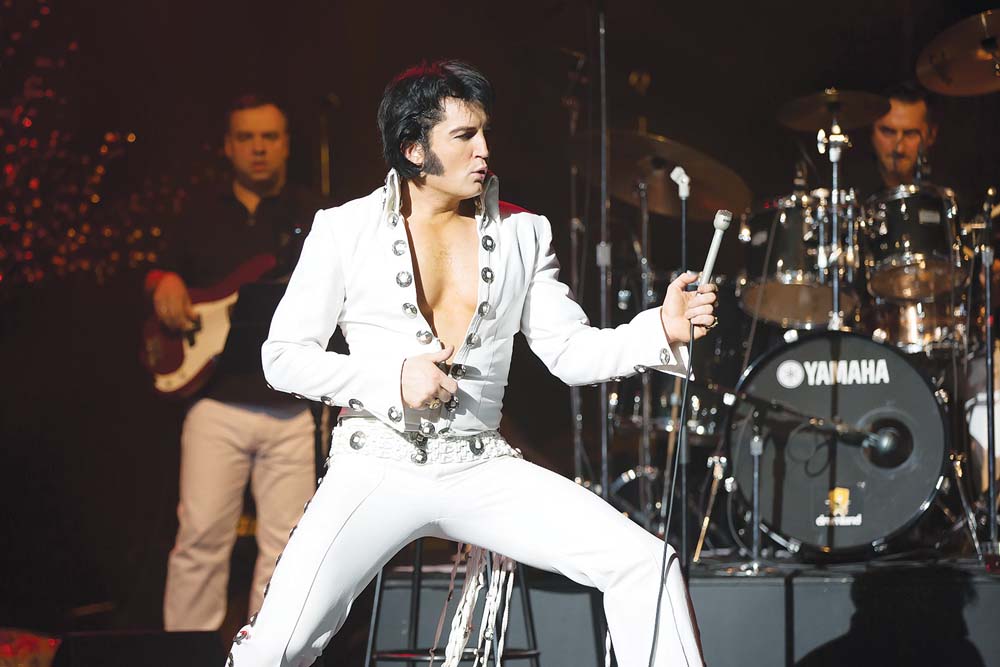 HE was crowned by Elvis Presley Enterprises, Inc. as the world's 'Ultimate Elvis Tribute Artist' in Memphis, making history as the only artist from outside the USA to win the prestigious title – and Ben Portsmouth returns to Australia this October with his sell-out 2019 world tour, Taking Care of Elvis – The King Is Back.
Tickets are now on sale for shows across Australia – Taking Care of Elvis – The King Is Back including Frankston Arts Centre, Frankston on Tuesday 15 October 2019.
Fans including David Letterman declare Ben Portsmouth as the closest they have ever seen to Elvis Presley.
See the live performance that left David Letterman at a loss for words exclaiming, "Oh my God, oh my God!" when Ben headlined his show six years ago. Internationally renowned as one, if not The Best Elvis Tribute in the world today, Ben Portsmouth will bring his unique style and charisma and will show audiences why he is regarded as the best in the business.
Ben Portsmouth, a multi-talented musician, singer and songwriter had Elvis' DNA in his blood from an early age. His father was an avid Elvis fan and Ben grew up on a diet of Elvis songs.
Having honed his musical talent, Ben started his journey as an Elvis Tribute Artist in 2005 when he formed the "Taking care of Elvis" band. Audiences quickly realized that this was someone with a special talent.
He looked like Elvis, sang like Elvis and had an on-stage charisma that had audiences believing at times they were watching the King himself. This talent saw Ben rapidly rise through the ranks of Elvis Tribute Artists.
Frankston Arts Centre, Frankston on Tuesday 15 October 2019
Tickets thefac.com.au