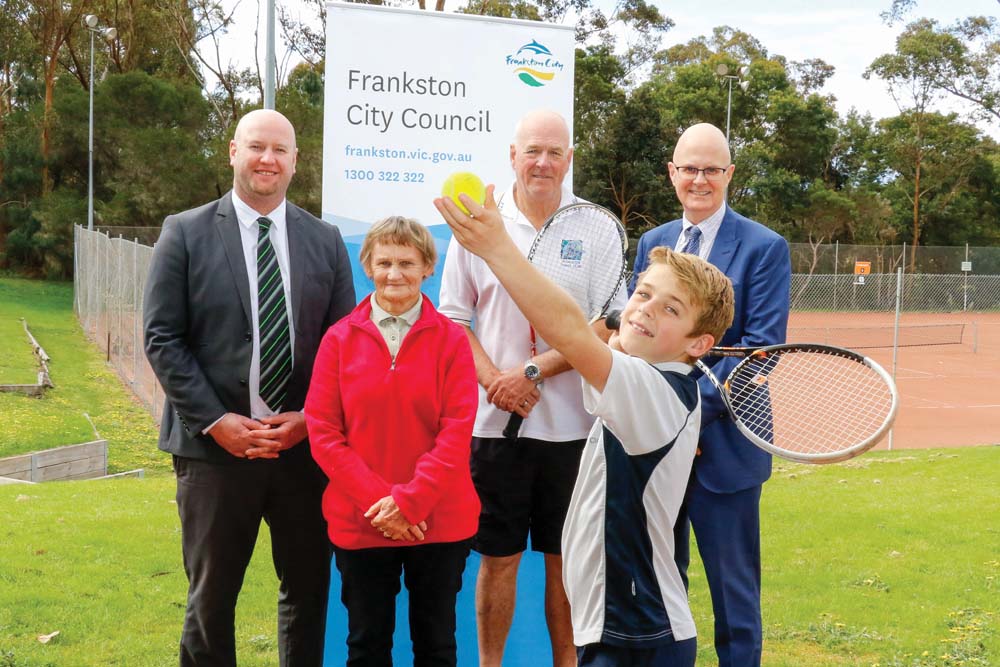 THE 128-year-old Frankston Tennis Club will officially call Centenary Park home after council agreed to provide the final piece of funding needed to redevelop the precinct.
After a failed attempt at securing just under $30 million for a redevelopment of Centenary Park, the club was forced to go back to the drawing board. The upgrade is now expected to cost $4.2 million.
The project is funded with $3 million from the state government, $1.365 million from council, and a $35,000 contribution from the Frankston and Frankston East tennis clubs. Both clubs are set to merge as part of the rehoming.
Council's contribution was ticked off at their 23 September public meeting.
Frankston Tennis Club's John McGillivray said securing funding for the new home would "help keep tennis alive and thriving in Frankston."
"It's wonderful of council to recognise the importance of tennis in our city, and demonstrate their commitment by endorsing this vital development," he said.
The mayor Michael O'Reilly said "a modernised Centenary Park tennis facility will become a major asset to the local community and region as an attractive location for competitions, encouraging increased membership and participation while retaining a piece of Frankston City's sporting history for generations to come."
"Recent discussions with the Frankston and Frankston East clubs as well as Tennis Victoria have been extremely positive and we look forward to delivering this important sporting upgrade," he said.
The redevelopment, which is scheduled to be finished by August 2020, is set to include the completion of 13 hard surface courts with new lighting and fencing, an upgrade of the existing pavilion, new male and female change rooms, car parking upgrades, and landscaping works.
The tennis club operated out of land on Yuille Street next to Frankston Hospital, which was purchased by the state government in 2017 to accommodate for future expansion of the hospital.
Frankston MP Paul Edbrooke said "I am pleased to see that the Frankston Tennis Club is merging with Frankston East Tennis club utilising the $3 million provided by the state government."
"This paves the way for the works to start on the 2018 Andrews Labor government election commitment to build a $562 million dollar world-class Frankston Hospital," he said.
Council had committed $11 million to the earlier plans of redevelopment, but couldn't lock in matching commitments of $8 million each from the state and federal governments.
The tennis club led a protest march earlier this year demanding funding. In late 2018, Mr McGillivray warned that a failure to secure funding to revamp Centenary Park would mean "basically the death of the Frankston Tennis Club ("Tennis club fears death without funds", The Times, 5/11/18)."
In June council announced it had discussed alternate options with the clubs, but had not come up with a concrete solution. By August a concept design for the new project had been completed. The project is expected to go out to tender in November with a contract awarded by the end of the year.