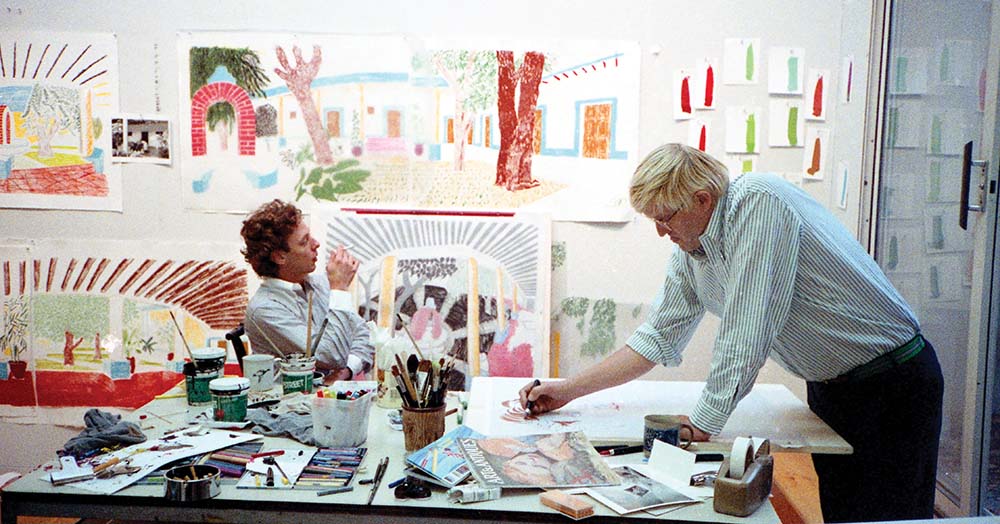 DAVID Hockney is considered one of the most influential British artists of the 20th century and an important contributor to the pop art movement of the 1960s.
This exhibition highlights his talents as one of the greatest printmakers of our time and is a thrilling insight into the mind of an iconic artist still searching for new ways of seeing.
The exhibition is drawn from the National Gallery of Australia's extensive collection, presenting over 80 works from 1961 to the present day including prints developed using lithography and etching, photocopiers and fax machines, and more recently, iPhones and iPads.
A truly international artist who moved to Los Angeles in 1964 and during his lifetime exhibited widely in the USA, UK and Europe, David Hockney has always demonstrated a profound visual curiosity and desire to surprise, shock and entertain.
Visitors can explore David Hockney and printmaking further through curator floor talks, a printmaking workshop, kids programs and a special talk with John Hockney, David Hockney's brother – who has written a revealing book about the Hockney clan titled 'The Hockneys: Never Worry What the Neighbours Think'.
Dates: 5 October – 1 December 2019
Venue: Mornington Peninsula Regional Gallery, exclusive Victorian venue
Visit mprg.mornpen.vic.gov.au to find out more about exhibitions and programs.
MORNINGTON PENINSULA REGIONAL GALLERY
Location: Civic Reserve, Dunns Road, Mornington
Gallery Hours: Tuesday–Sunday 10am–5pm
Exhibition admission fees: $4 adults / $2 concession
General information: 5950 1580
First published in the Chelsea Mordialloc Mentone News – 9 October 2019