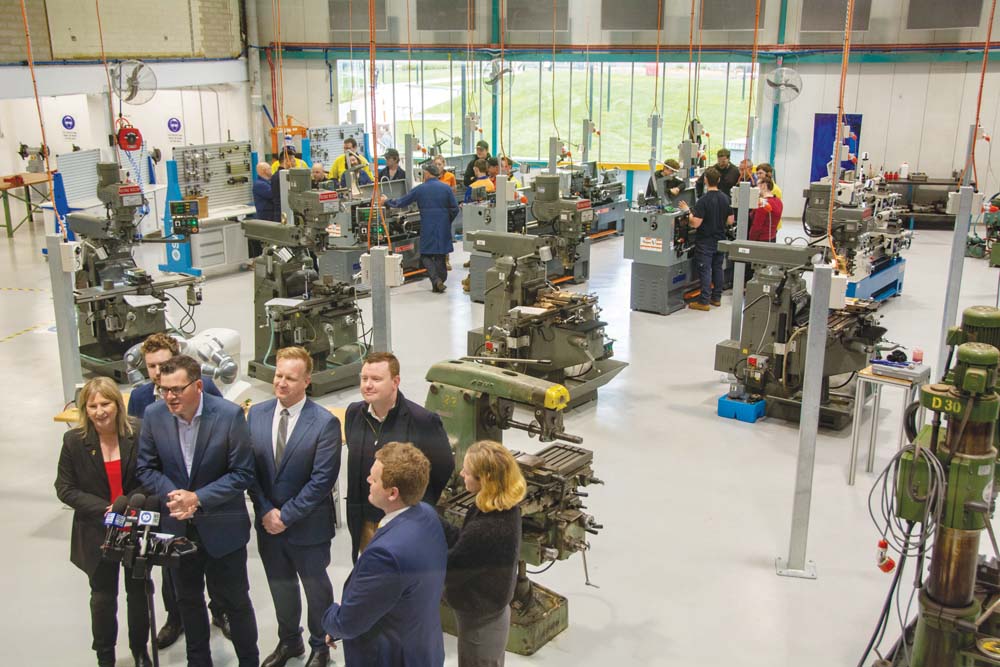 THE first stage of redevelopment works at Chisholm's Frankston TAFE campus have been completed.
The completed first stage works include new health, community care, early childhood education, hair, beauty, and wellness facilities. The works also included the addition of new classrooms and redeveloped trades facilities, including a purpose-built design centre.
State politicians visited the Frankston TAFE campus last week to tour the new facilities.
Premier Daniel Andrews said "TAFE is a ticket to skills, jobs and a stronger Victoria, that's why we saved TAFE, made it free and are ensuring they have the best facilities."
"Right across the state, TAFE-qualified Victorians are building our transport network, farming our fields and caring for our most vulnerable. We'll always back them and back our TAFE sector," he said.
Mr Andrews said that 36,000 students have started free TAFE courses this year, with more than 6000 students enrolling at Chisholm Institute.
Frankston MP Paul Edbrooke said "these new facilities will benefit thousands of people living in the Frankston region and they are designed and built to meet the demand for skilled workers in growing industries."
Nepean MP Chris Brayne said "this TAFE is attended by hundreds of young people who have grown up on the Mornington Peninsula. Redeveloping this TAFE to meet the future needs of these young people is crucial to ensuring we retain these skills on the peninsula for the long term."
The state government said they have allocated $46.9 million in taxpayer's money to the project, and says it will put in a further $67.6 million to complete the next stage.
The next stage of the project is set to replace existing buildings C and E on the campus with a new multi-level facility.