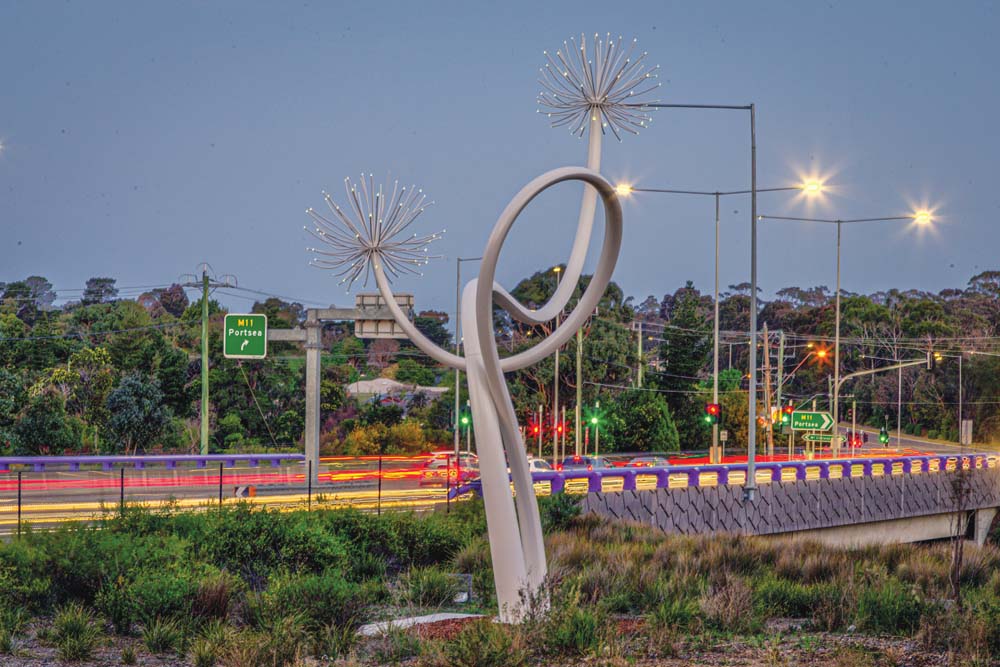 THE Love Flower sculpture has been installed at the Peninsula Link exit of Cranbourne Road.
The sculpture, by artists John Meade and Emily Karanikolopolous, was erected at the site last week.
The sculpture takes the place of the opinion dividing Reflective Lullaby statue. The giant stainless steel gnome, the work of New Zealand based artist Gregor Kregar, was removed earlier this month.
The Peninsula Link exit sculptures are maintained by the Southern Way McClelland Commission, a public-private partnership between Langwarrin's McClelland Sculpture Gallery and Peninsula Link owners Southern Way. Southern Way donates funding for the sculptures.
The chrome gnome sculpture is set to call McClelland Sculpture Gallery his home in the future.