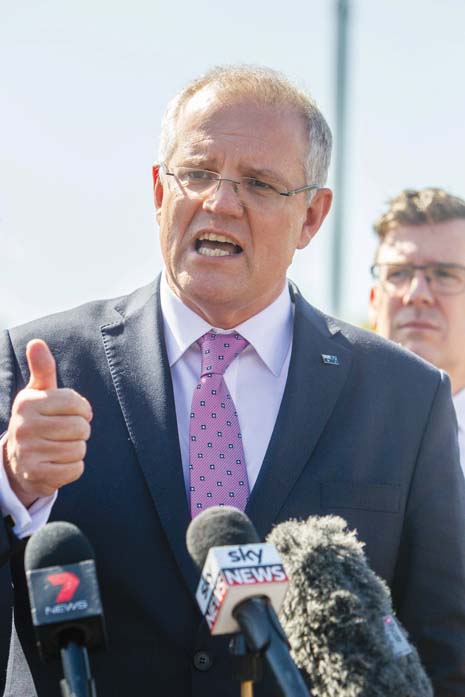 THE long awaited business case investigating the electrification and duplication of the Frankston line to Baxter was handed to the federal government last week.
Work on the business case, which would "assess the costs and benefits of electrifying the line, as well as additional enhancements, including track duplication, level crossing removals, station upgrades, car parking and train stabling," commenced in April 2018.
The business case is now complete, and the state government has called on the federal government to make its findings publicly available.
State Frankston MP Paul Edbrooke said "the initial Baxter electrification business case has been completed by the relevant state department and delivered to the federal government as requested."
"The next step is for the federal government to make the business case public as soon as possible and then get on with complimenting the $3 billion of state government works on the Frankston rail line by building the complete Baxter electrification and duplication project as per their promise," he said.
Minister for population, cities and urban infrastructure Alan Tudge confirmed that the federal government had "received the business case this week" and is "working through a full assessment".
"We will continue to negotiate with the state government on this project," he said.
"The Morrison government has $225 million locked in to get this project underway."
Questions sent to Mr Tudge's office asking if the case or its findings will be released publicly went unanswered. The Times also asked for updated costings for the project, but was not given an answer.
While the federal government has promised $225 million to the project, the state government has yet to announce any financial contribution to the extension of the railway. Frankston MP Paul Edbrooke did not answer queries from The Times asking if an announcement was expected soon.
The Liberal state opposition made a matching $225 million commitment to the project an election promise last year, but was resoundingly defeated at the polls.
The state government announced in April last year that they had started the business case and planning work for a future extension of the Frankston line to Baxter, and said it was due to be completed by early 2019. It wasn't finished until October.
Public transport minister Jacinta Allan said at the time that "whilst we remove level crossings, build new stations and upgrade stabling and signalling, we're also doing the work to establish the best option to extend the Frankston line to Baxter."
The business case was completed with $3 million in federal government funding.
The proposed rail extension would see the line duplicated and electrified to Baxter, with two new stations at Langwarrin and Frankston East constructed.
In April, Mornington Peninsula Shire and Frankston Council mayors David Gill and Michael O'Reilly released a joint statement supporting a "stage two" of the project to extend the rail line through to Hastings ("Councils united to support train for Hastings", The Times, 15/4/19)