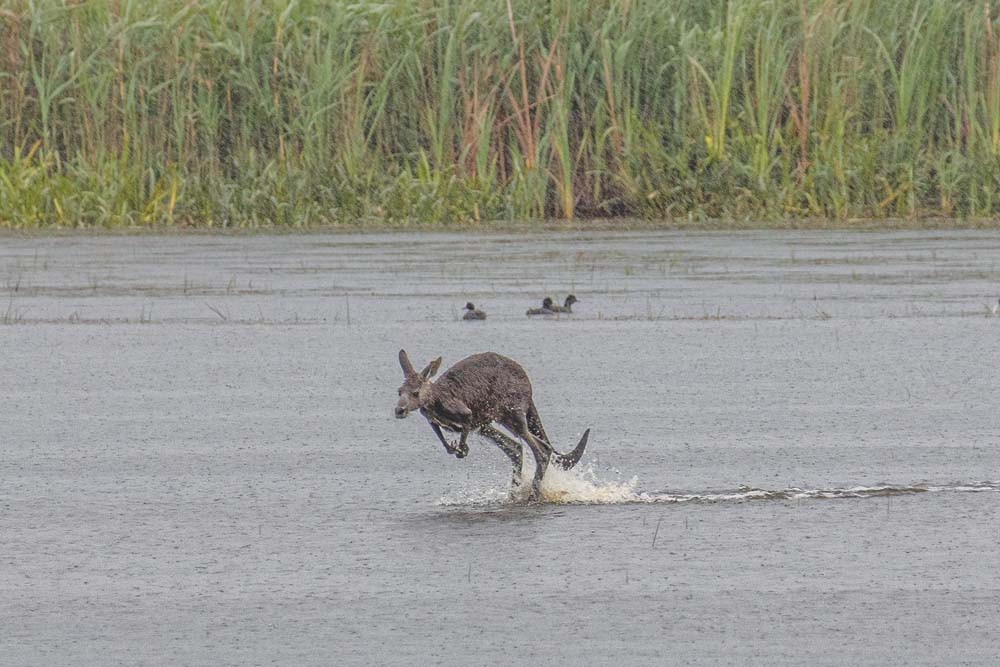 THE rain didn't deter one animal from getting out and about at the Edithvale Wetlands.
A kangaroo was spotted hopping its way across a body of water earlier this month. The kangaroo had to contend with deep waters, ending up almost neck deep.
The kangaroo eventually made its way to the other side without incident.
The Edithvale Seaford Wetlands website states that the wetlands supports a "thriving mob of eastern grey kangaroos".
Eastern grey kangaroos usually live for between 15 and 20 years in the wild. Male kangaroos can measure almost three metres from nose to the tip of their tails, and tip the scales at nearly 70 kilograms. Females are much smaller, and usually reach a weight of around 30 kilos.
First published in the Chelsea Mordialloc Mentone News – 20 November 2019