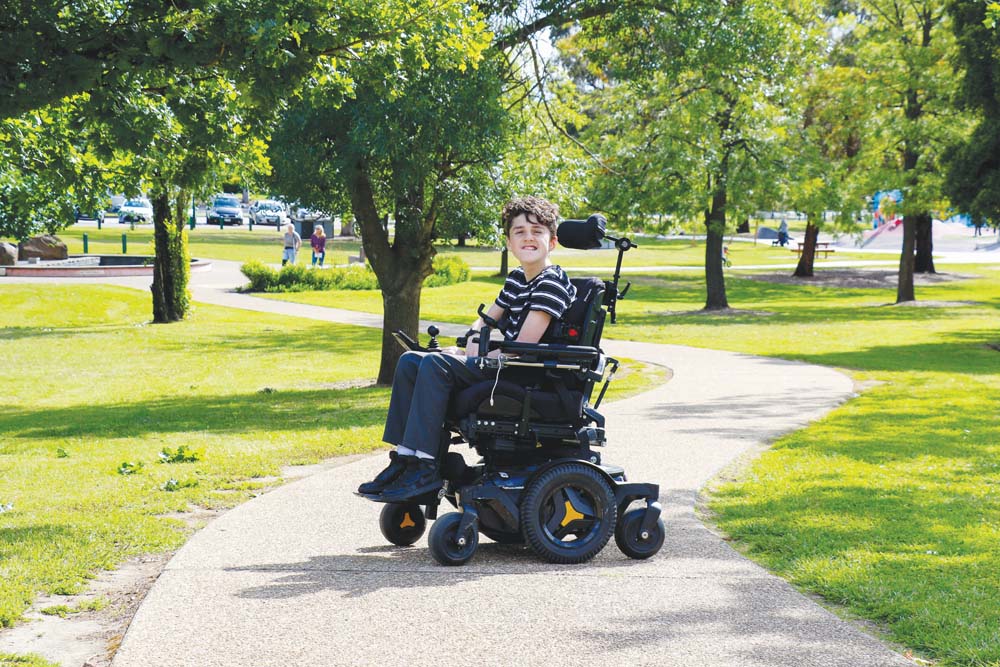 COOPER Smith is a 14-year-old living with cerebral palsy.
He relies on a wheelchair to make his way around, but the young Seaford man doesn't let his disability stop him from exploring Frankston.
Cooper is one of millions worldwide who will be celebrated on International Day for People With a Disability on 3 December.
His mother, Bronwyn Leeks, said "we have been living in Frankston for 12 years now and we love how much the area has grown, especially when it comes to developing more inclusive practises and making experiences and activities more accessible for people with a disability."
"Getting outdoors, we love wandering the Sweet Water Creek track and the wetlands track from Seaford. Admiring the art at McClelland Gallery and taking in a show at the Arts Centre," she said.
Ms Leeks said International Day for People With a Disability was a "chance to educate businesses and the public about making disability access and inclusion part of their preplanning process."
Visit www.idpwd.com.au for more details.