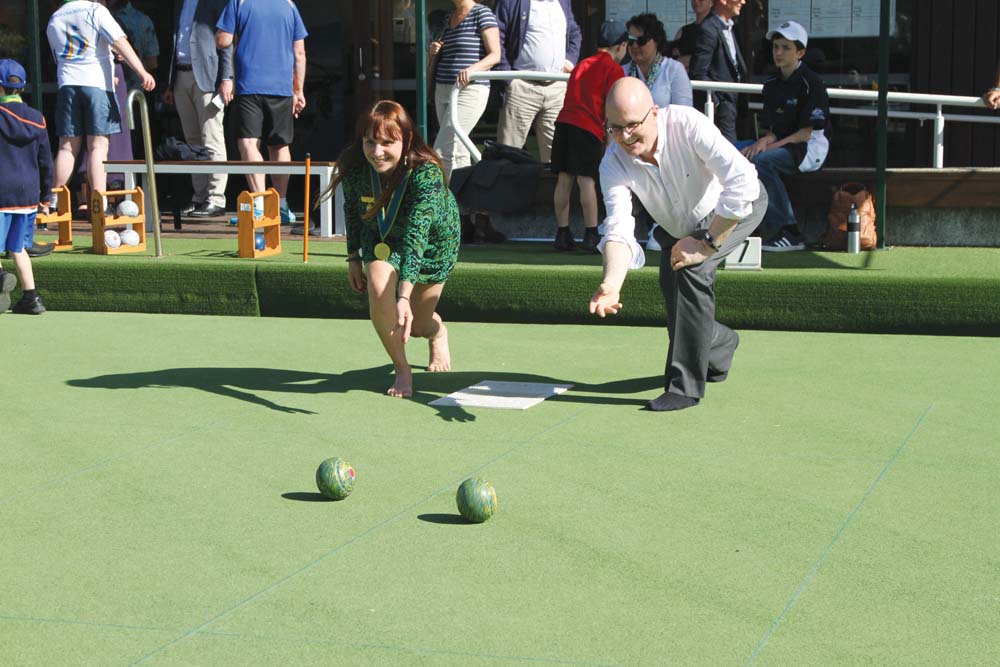 NEW facilities have been officially opened at Kananook Reserve and the Carrum Bowls Club.
The refurbished Kananook Reserve sports pavilion features new change rooms with showers and toilets to accommodate more women in sports. Other upgrades include new flooring, and refurbished kitchen facilities.
The works at Kananook Reserve were completed with $420,000 in ratepayer money, and an additional $50,000 allocated by the state government.
The pavilion is used by Kananook Sports Club and the Seaford Cricket Club.
The mayor Cr Sandra Mayer said "it's wonderful to get out into the community and meet so many of those who make grassroots sport possible".
"The upgraded pavilion is a welcome addition to Kananook Reserve and I'm sure it will be well received by those involved with Kananook Sports Club, Seaford Cricket Club and by the wider community," she said. "As well as creating a more comfortable experience for players and members, the upgrades will make these two pavilions more appealing and accessible for families and those considering joining the clubs in the future."
Upgrades at Carrum Bowls Club were funded through $70,000 in ratepayer money from council, $200,000 allocated by the state government, and $100,000 from the federal government. A new meeting space, female toilets and change rooms, three unisex toilets, storeroom, furniture and audio visual equipment have also been added.
Cr Mayer said the club had a "need for upgraded facilities" after a 40 per cent growth in membership over the past four years.
"There was a real need for this project to go ahead because there was a significant expansion into a junior program, school bowling program and increased female participation," she said. "The internal spaces redevelopment now meets current and future demands and will enable this club to continue to grow and thrive."