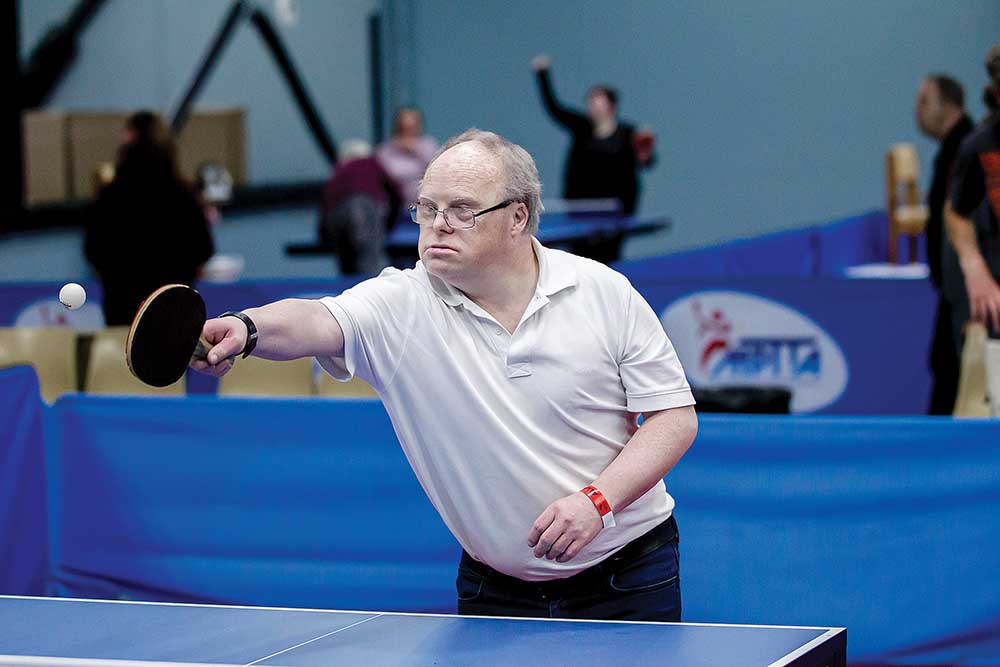 A TORCH relay was a highlight of an All Abilities Day at Civic Reserve Recreation Centre last month.
The Law Enforcement Torch Run for the Special Olympics promoting inclusion, opportunities and respect for all, was started by Mornington Police Senior Sergeant Kirby Tonkin. About 20 police joined in. Ten people with varying abilities were chosen to run the torch through the Mornington Rose Gardens wearing torch bearers' t-shirts. On their arrival the caldron was lit by Cr Antonella Celi who officially declared the day open.
The event, celebrating International Disability Day, was run by Belgravia Leisure and Mornington Peninsula Shire. "A huge line-up of community clubs shows the passion the community has for supporting these events," Somerville Recreation Centre manager Rosemarie Ackland said.
Clubs and associations involved were Mornington Peninsula Table Tennis Association, Mornington Youth Club Gymnastics, Elite Tennis Association – as well as BAM Allstars, Cricket Victoria, AFL Vic, Golf Vic, Ultimate frisbee and Westernport Basketball.
The event was supported by the Special Olympics Victoria, Monash University, genU, Focus Life, Sonder Care group and the members of Mornington Lions who were in charge of cooking the sausages.
Ms Ackland said 300 participants of all ages and abilities attended, as well as 100 volunteers, carers and staff.