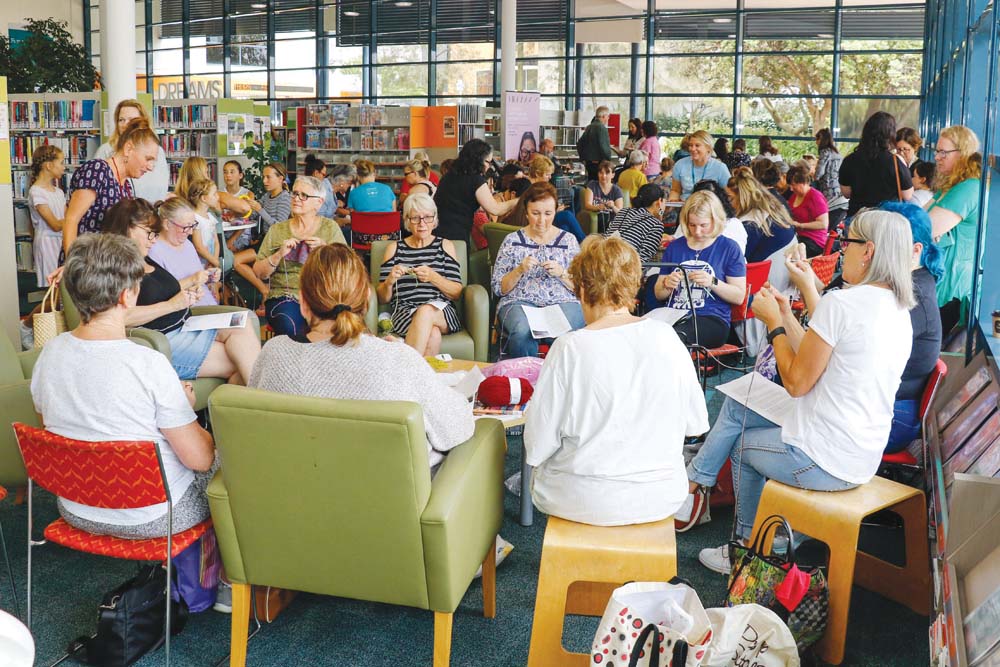 OVER 100 people teamed up at Frankston Library last week to help make nests for animals affected by bushfires.
Fires raging across the nation have devastated the wildlife population, experts say. University of Sydney ecologist Professor Chris Dickman said that he estimates "the number of animals killed in bushfires in NSW to more than 800 million animals, and more than one billion animals impacted nationally."
"I think there's nothing quite to compare with the devastation that's going on over such a large area so quickly. It's a monstrous event in terms of geography and the number of individual animals affected," he said.
The Peninsula Belles Branch of the Country Women's Association of Victoria donated wool to the library to use to crochet and knit nests for wildlife.
Mount Martha woman Sandra Wylie was among the volunteers who visited the library at the event on 8 December. She brought along daughter Elisia and her friend Billie, both aged 12.
"I knew they were both very passionate about animals and thought they would like to come along. I grew up in Gippsland and even last year we holidayed in Yarrawonga. What has happened down there is very sad," Ms Wylie said. Her daughter Elisia said "we both really care about animals so when Mum told us this was on, we wanted to come and help out."