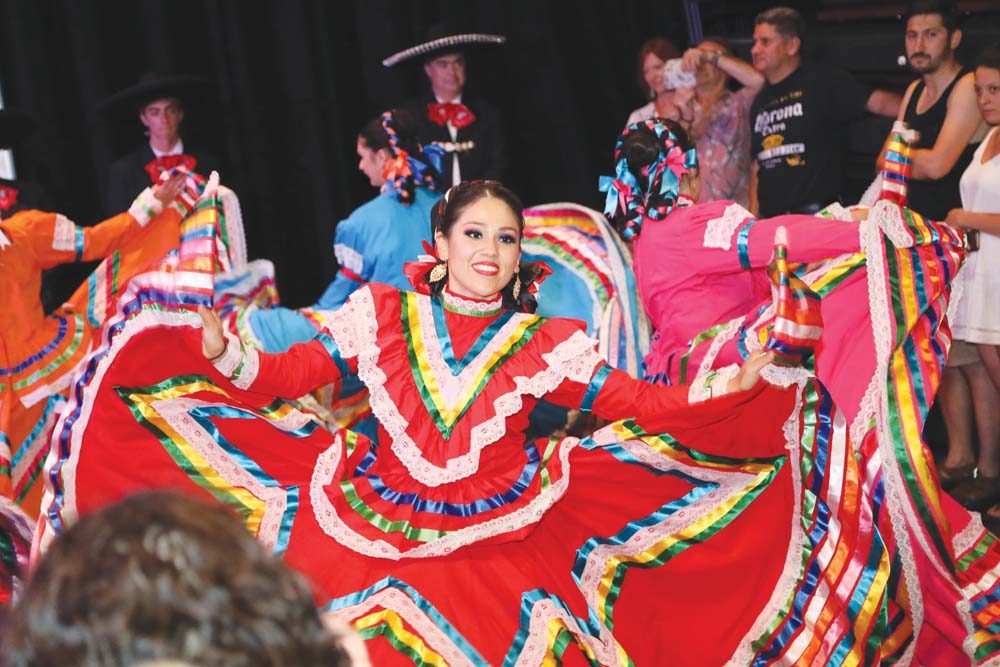 THE Ventana Fiesta is set to return to Frankston next month.
Five roving parades will roll through Frankston on 29 February for the event, inspired by carnivals in Brazil, Uruguay, Colombia, Italy, and Argentina.
The event will also transform the library forecourt into a celebration of Mexican culture, featuring Lucha Libre professional wrestling, Mariachi music, and Mexican street food. Lucha Libre has a long history in Mexico, with masked luchadores such as El Santo and Blue Demon becoming icons whose work spanned across decades. The lucha libre high flying style was popularized in the United States by wrestlers such as Rey Mysterio.
Frankston mayor Sandra Mayer said "Ventana Fiesta is the community's chance to come together and celebrate the colour and fun of Latin food, music and fashion."
"It is a real feast for the senses so grab your family and friends and come down to the Arts Precinct to have a meal, a dance and take in the spectacular," she said.
The fiesta is the main event of Frankston's Latin Arts Festival, which takes place over two months from February through to March.
The Ventana Fiesta takes place across the Frankston Arts Centre, Frankston Library Forecourt, and Cube 37. The event runs from 1pm-9pm, Saturday 29 February. More information at artscentre.frankston.vic.gov.au
The Ventana Fiesta takes place across the Frankston Arts Centre, Frankston Library Forecourt, and Cube 37. The event runs from 1pm-9pm, Saturday 29 February. More information at artscentre.frankston.vic.gov.au