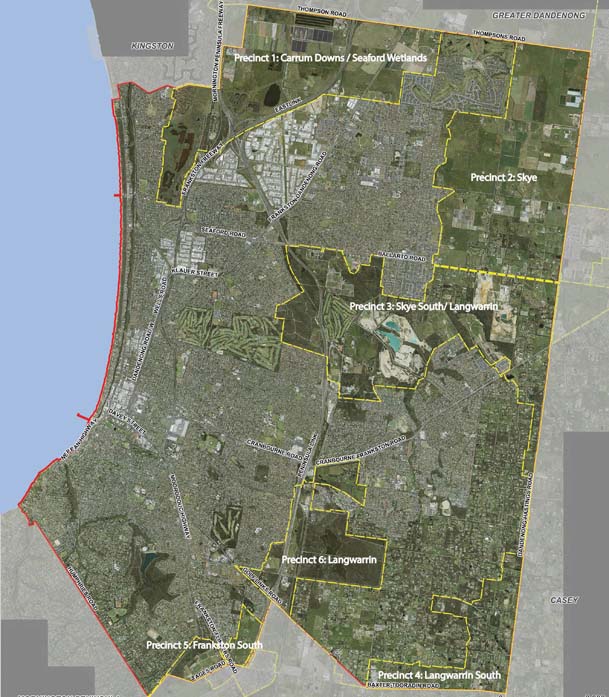 FRANKSTON councillors will consider walking back their decision to reject opening up part of Green Wedge land in Carrum Downs to allow for the expansion of the industrial precinct.
The proposal will be debated at council's 28 January public meeting. On 14 October, Frankston Council approved their Green Wedge management plan and agreed "that any reference to the potential expansion of the Carrum Downs industrial precinct" would be "removed from the draft plan, including all recommendations to further investigate this potential."
The vote took place in the absence of of four councillors, and was approved 4-1. Crs Lillian O'Connor, Brian Cunial, Colin Hampton, and Steve Toms were absent ("Green Wedge boundaries to remain", The Times, 21/10/19). Cr Hampton made the move to revisit the decision.
The motion set to be moved by Cr Hampton reads that "the authority to write to the Minister for Planning about amending the Frankston planning scheme to include the Frankston Green Wedge management plan is withdrawn" and that "council does not proceed with implementing its resolution of 14 October 2019 concerning the Frankston Green Wedge management plan" if the vote is successful.
If the move is approved, council will "adopt the draft Green Wedge Management Plan (GWMP) with the recommendations arising from the public consultation based on majority support from submissions, incorporating investigation of modest industrial land expansion abutting the existing Carrum Downs Industrial Estate."
Cr Hampton's motion also proposes an investigation into the potential of relocating the Urban Growth boundary in "precincts 1, 2, 3, and 5" which encompasses Carrum Downs, Seaford Wetlands, Skye, Skye South, Langwarrin, and Frankston South.