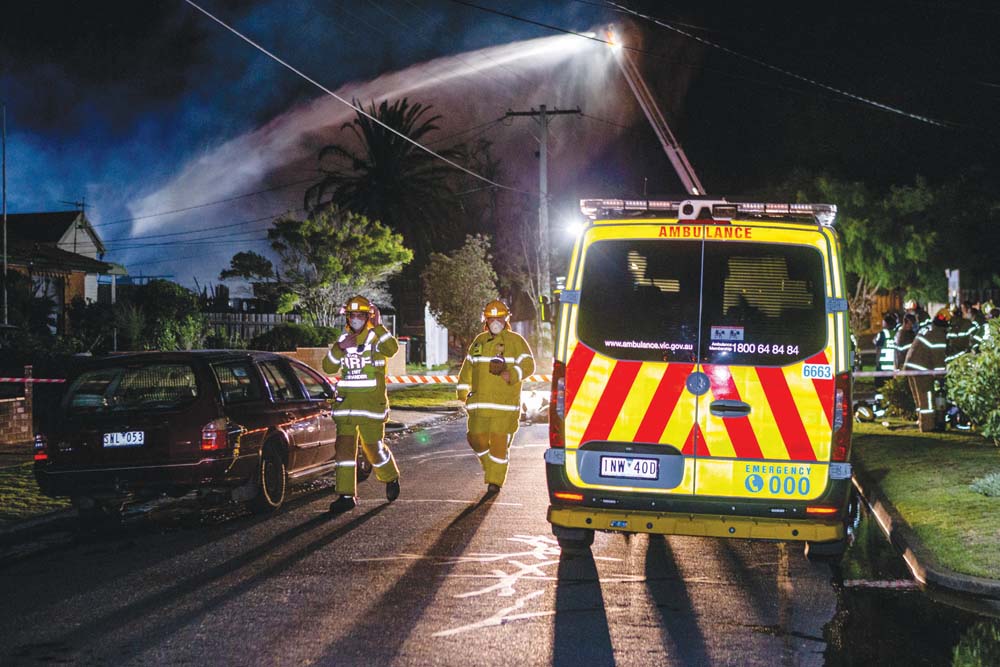 A MASSIVE blaze has torn through a home on Tarella Road, Chelsea.
Just after 9pm, 4 February, a fire broke out at the house. CFA attended the scene to attempt to extinguish the blaze.
A statement from Chelsea SES, which also attended the scene, said "the massive blaze tore through the weatherboard home and began just after 9pm when neighbours heard a loud explosion. Both CFA and MFB appliances were on scene as some 50 firefighters in 12 appliances fought the blaze which threatened neighbouring properties at its height. CFA members did an incredible job isolating the fire to the single property."
Chelsea SES said the house was "totally destroyed" but that no major injuries occurred.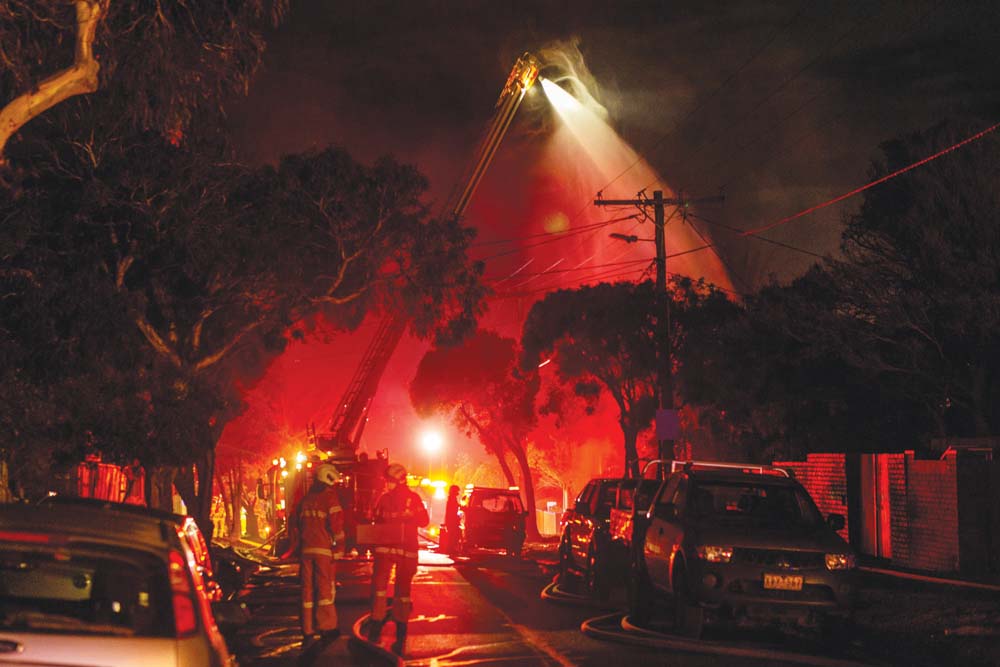 "Units from Edithvale, Patterson River, Springvale and Frankston CFA, as well as MFB units from as far away as Richmond. Ambulance Victoria, Police and SES were all at the incident until just before 2am this morning [5 February] and Patterson River CFA and Victoria Police remained on scene all night," the SES statement read.
First published in the Chelsea Mordialloc Mentone New – 12 February 2020