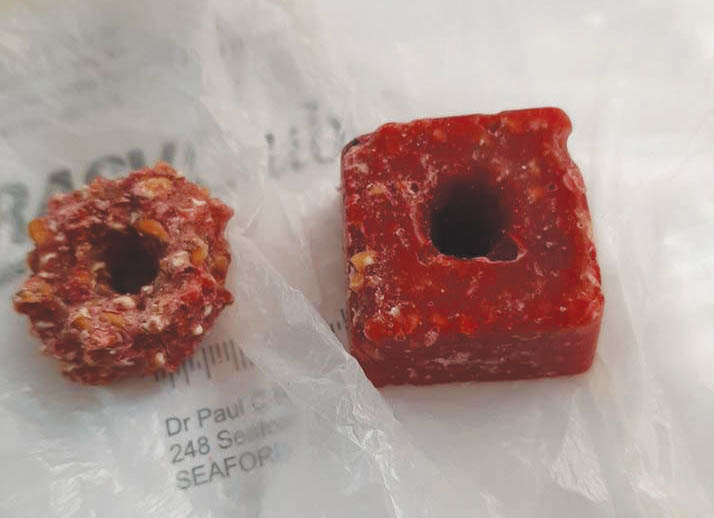 A DOG has survived after ingesting rat bait thrown over the fence of a home in Carrum Downs.
Seaford Veterinary Hospital wrote on their Facebook page on 12 March that they had treated a dog which had swallowed rat poison hidden inside meat.
"One of our clients dogs has a confirmed rodenticide toxicity after rat bait was tossed over her fence in Tyntynder Drive Carrum Downs," the statement read.
"Tragically one of her much loved little dogs died of this in November despite having apparently absolutely no access to poison of any kind either in their home or when out and about. In mid-February she had two baits thrown over her fence, found when her new puppy was chewing on one. Today, blood tests have confirmed her puppy has ingested a potentially fatal dose within the last few days.
"This time we were lucky and treatment was started before he developed serious symptoms. We are seriously worried about a possible next time though.
"Anyone living locally is advised to be vigilant and contact their vet immediately for advice if they suspect their pet may have eaten a bait or is unwell."