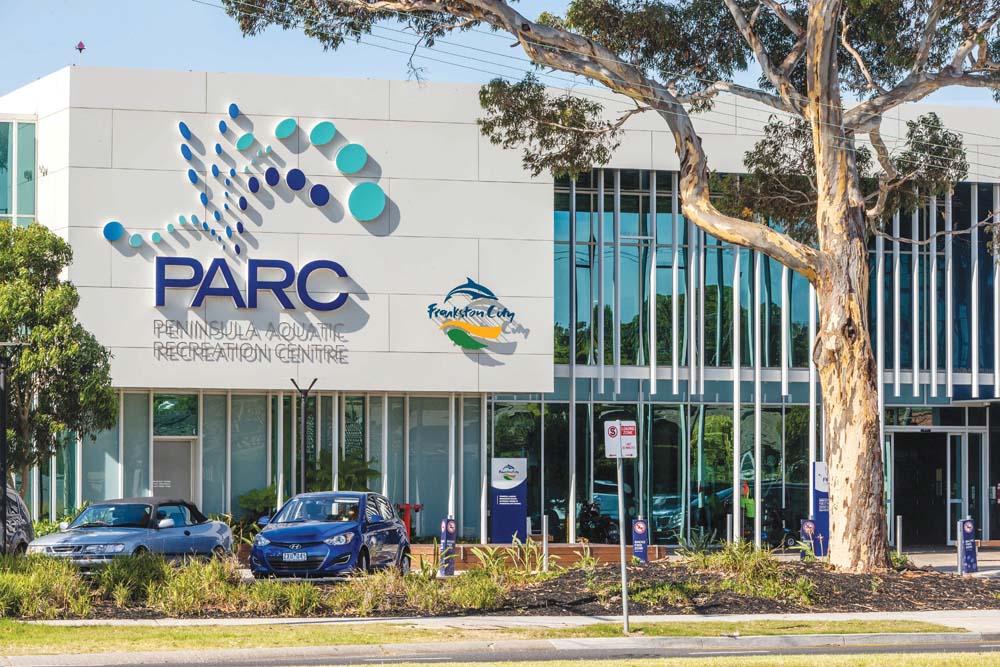 ALMOST 300 staff at Peninsula Aquatic Recreation Centre in Frankston have been stood down in response to the coronavirus pandemic.
PARC is run by Peninsula Leisure, which is owned by Frankston Council. Peninsula Leisure CEO Tim Gledhill said "our people are the absolute heart and soul of PARC and their talent, commitment and passion has been instrumental in delivering PARC success over the past five years. So it was with great disappointment that following PARC's 23 March closure, 259 casual staff and 26 permanent staff have since been stood down."
"We are committed to having all our people back at work as soon as possible to support the reopening and to ensure PARC is positioned to once again deliver high quality health and wellbeing services to the Frankston community," he said.
Dunkley MP Peta Murphy said that PARC employees were not eligible for the federal government's JobKeeper program because the pool is run by a company which is owned by council.
Frankston mayor Sandra Mayer said "council will continue to explore all feasible options moving forward, including identifying which impacted staff are eligible to apply for the JobSeeker allowance."
"Council is disappointed that, at this stage, the federal government JobKeeper payment is unavailable to local government employees and employees of subsidiary organisations. Council is advocating as part of the wider local government effort to ensure appropriate relief packages are in place for impacted workers," she said.
"Council is also actively working with Peninsula Leisure management to explore other feasible options moving forward, and will provide the community with an update on this matter as soon as practicable."
At council's March meeting it was agreed to dedicate $3.37 million for COVID-19 relief in the next budget, which is currently out for community consultation. That consultation period closes 4 May.
Local federal member Peta Murphy said "this is a terrible blow for locals who will lose employment security just when they need it the most."
"Because PARC is run by a company owned by the Frankston City Council, the federal JobKeeper wage subsidy is not available. Unfortunately, at this stage the council has made no provision to look after PARC staff," she said.
"Last week Labor tried to amend the JobKeeper legislation so that it would apply to local government employees. The Morrison government voted against it. But, Josh Frydenberg has the power to change the eligibility rules to fix this. I have written to him asking him to give these 300 locals financial security by including them in JobKeeper."
Council's coronavirus support package is expected to be funded through $3 million from its strategic reserves, and $370,000 reallocated from other projects and programs. CEO Phil Cantillon said "council will be in a better position to determine the needs of the municipality over the coming months and will consider what the priorities are to deliver services and infrastructure for the community." ("Council okays cash for COVID-19 relief", The Times, 6/4/20)
State Frankston MP Paul Edbrooke wrote on social media "at this stage, council have made no provision to look after these employees."
"We've heard from Frankston councillors many times that they will fight for every job and now with 300 locals out of work today at their own facility, it's time to prove it," he said.