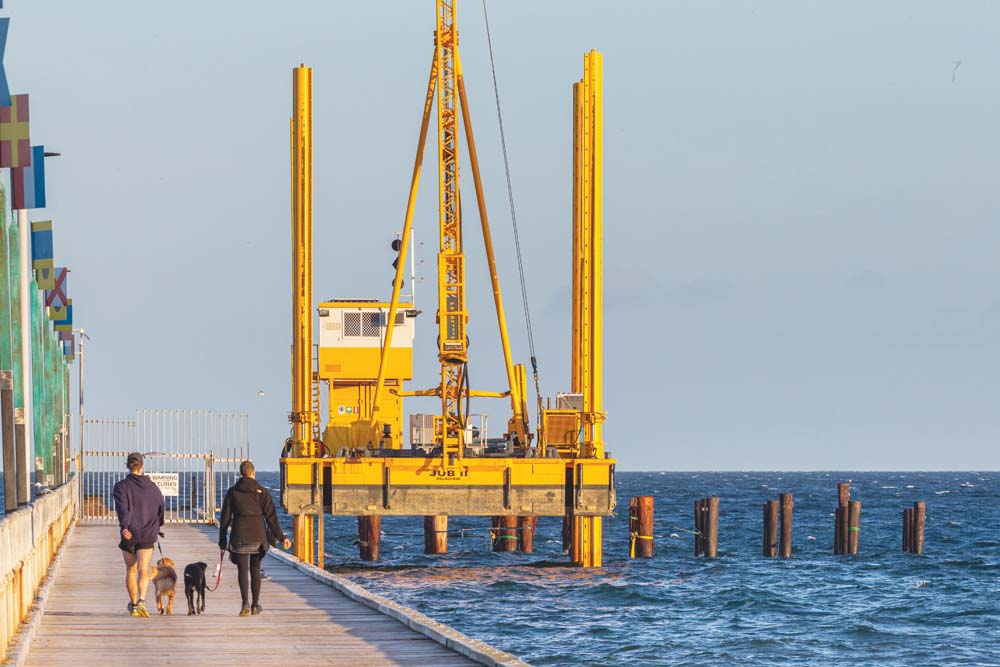 THE restoration of Frankston Pier is inching closer to completion.
Planks have been installed at the end of the pier to replace old worn down ones.
In August last year the pier was damaged during a storm. A 20 metre section at the end of the pier snapped off in winds of up to 95kmph ("Pier cant weather the storm", The Times, 12/8/19).
After a period of delays, work finally got underway to rebuild the pier in March. A new disability ramp will be installed as part of the works.