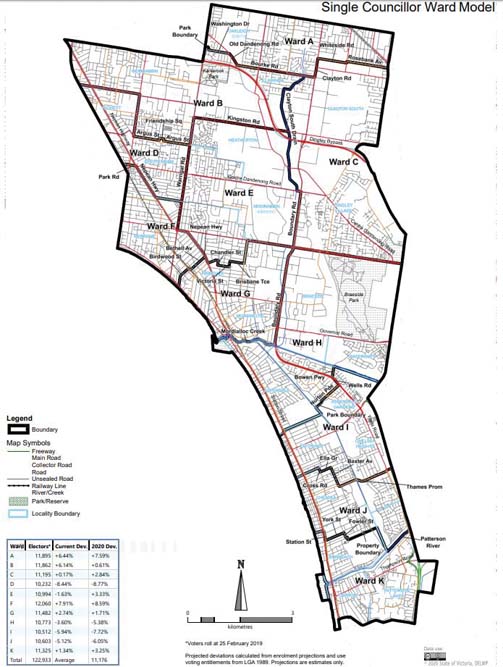 THE state government's proposed boundary changes for the Kingston municipality have been released.
After the passage of the Local Government Act 2020 earlier this year, the state government mandated that Kingston Council would move to a single member ward structure at the 2020 local government elections.
Kingston Council currently has nine councillors, spread across three wards. After the next election they will have 11 councillors representing around 11,000 residents each in 11 separate wards.
Kingston Council will have until 25 May to make comments and suggestions about the names for the new wards. The maps will then be finalised and gazetted before the planned October poll date.
The subdivision of local government wards is usually decided after the completion of a subdivision review by the Victorian Electoral Commission. After the completion of that review, the VEC would then make a recommendation to the local government minister.
In October 2019 the VEC finished a review of Kingston Council's ward structure, and recommended that council expand to eleven councillors spread across just three wards.
First published in the Chelsea Mordialloc Mentone News – 13 May 2020