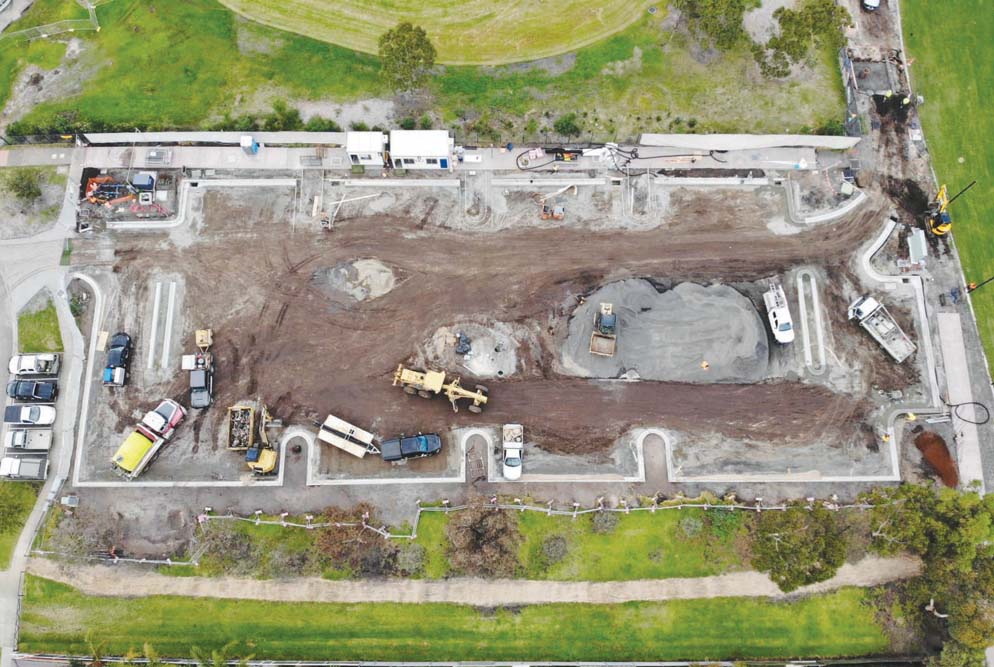 WORKS are nearing completion for three major local sporting projects.
Kerr Crescent Reserve, known as the Aspendale Gardens Sports Ground, and Chadwick Reserve in Dingley Village are both receiving major overhauls. Works on a new pavilion at Jack Grut Reserve in Mordialloc are also weeks away from completion.
Stage one works at Chadwick Reserve will add sporting fields and lighting. Landscaping has also been undertaken as part of the project.
At Aspendale Gardens Sports Ground, stage one works include creating sporting fields and car parking.
The projects are ongoing during the coronavirus pandemic, with social distancing measures being enforced at the site.
Consultation is underway to shape the third stage of works at Chadwick Reserve. Visit yourkingstonyoursay.com.au/Chadwickreserve_playground for more information
First published in the Chelsea Mordialloc Mentone News – 13 May 2020