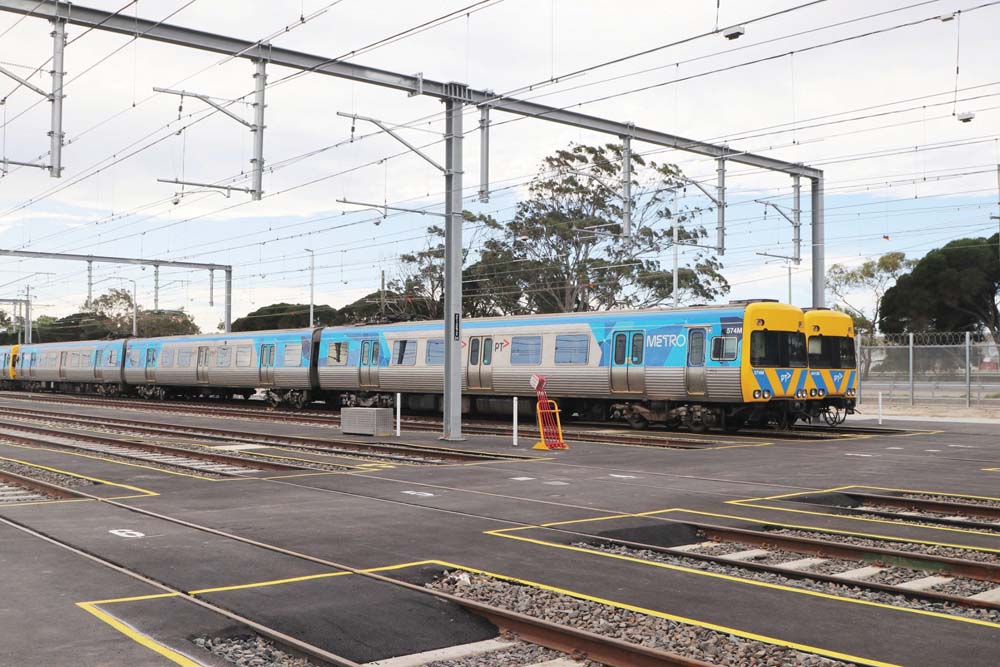 THE train storage facility at Kananook Station has been completed.
The stabling has been in the works for years, and was finally opened this month.
A statement from the Level Crossing Removal Project read that "the new facility provides the essential daily services needed to keep Frankston line trains running reliably, allowing trains to be stored, cleaned and prepared for the next day's service."
"The facility has been future proofed with room for more train storage or a train maintenance facility as network demand increases.
"More than 11,000 tonnes or two Olympic sized swimming pools of rail ballast, recycled from the Carrum level crossing removal project was used to build the facility, helping reduce our reliance on raw materials and energy required to mine and transport materials.
"As part of ongoing works to improve the performance and reliability of Frankston line services, the project is also upgrading more than 30 kilometres of overhead wiring, replacing 60 per cent of old signalling equipment with a modern computer-based system, and building three new substations along the Frankston line."