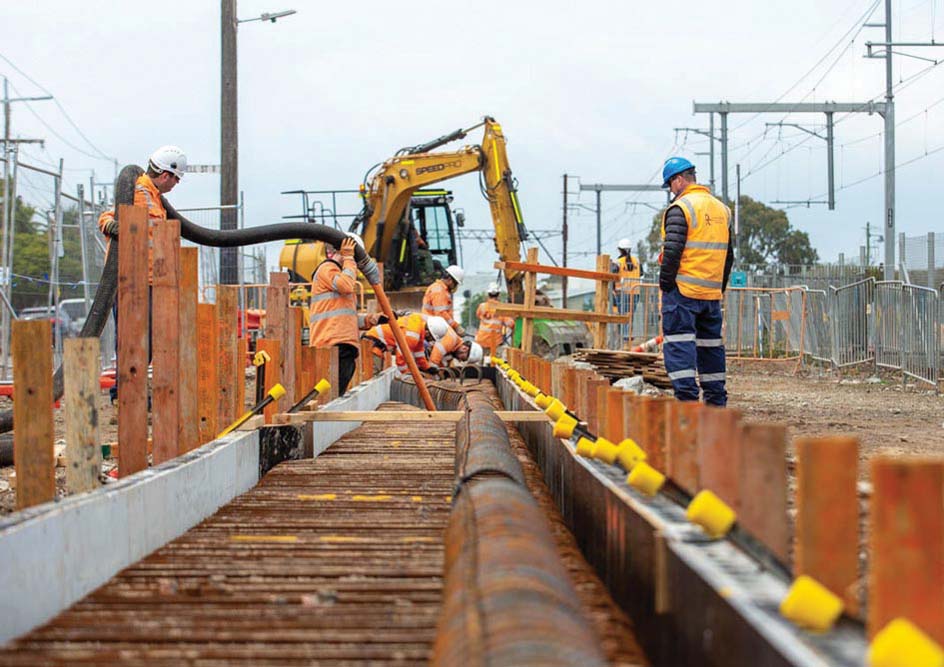 WORKS beginning on the Frankston line this weekend are now scheduled to run for nine weeks.
The LXRP has confirmed the extended timeline for the project. Between 23 May and 27 July, buses will replace trains between Moorabbin and Mordialloc.
Road users will also be impacted by the works. Balcombe Road in Mentone will close from 14 May until 23 June, Park Road in Cheltenham will close from 23 May until 8 June, and Charman Road in Cheltenham close from 23 May until 11 June. The works will remove the level crossings on those three roads.
The project was originally scheduled to take place over eight weeks, before that was later expanded to nine. The LXRP says that "due to the strict health and safety measures currently in place, one week has been added to the rail line closure to allow the workforce of more than 1,700 to carry out the complex project. These include physical distancing, staggered shifts and the provision of personal protective equipment."
Crews will dig rail trenches and complete roads over those trenches during the nine week period.
First published in the Chelsea Mordialloc Mentone News – 20 May 2020