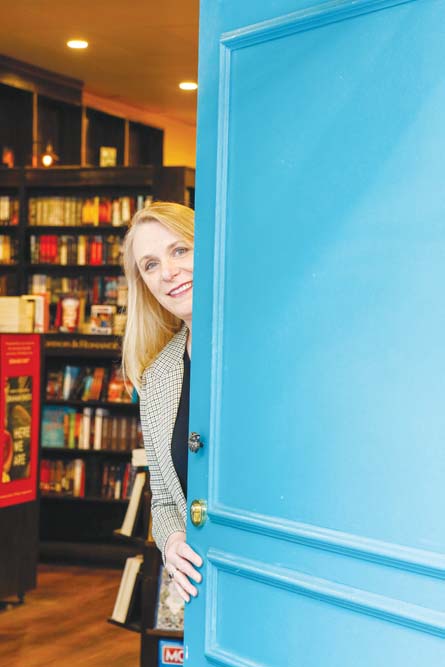 APPLICATIONS for two grant programs aimed at local businesses have opened.
The 2020 kerbside dining encouragement and façade improvement grant programs are set to get up and running.
The kerbside dining encouragement program offers up to $2000 to businesses to improve their outdoor dining areas. The facade improvement grant offers up to $5000 to businesses to work on the front of their buildings.
The grants are a joint initiative by council and the state government. Frankston MP Paul Edbrooke said that with COVID-19 measures starting to ease, the state government is "actively encouraging and supporting cafes and restaurants to expand their operations by delivering quality outdoor dining experiences."
"Now is the time for local businesses to jump on board and I encourage business operators to apply now to enhance your dining experiences for residents and visitors in time for summer," he said.
Frankston's Robinsons Bookshop owner Susanne Horman said the facade improvement grant had helped her create a new shopfront.
"We are Victoria's oldest independent bookshop, and the new heritage look façade and carriage lights have really helped the shop appear that way," she said. "Not having to pay for the shop front was a huge boost for us. It is such a high impact part of the store.
"We are proud that we have managed to stay open and the new frontage is already drawing people in. I can't wait until the restrictions are lifted and customers can sit down at our new café and enjoy it all."
Last month council approved extra funding for multiple grant programs to help local businesses recover from the financial impact of the coronavirus pandemic.
Applications for both 2020 programs close at 5pm, 30 June.
For more details visit frankston.vic.gov.au/Business/Business_Grants/