PENINSULA Aquatic Recreation Centre reopened this week after closing during the coronavirus pandemic.
The easing of COVID-19 restrictions in Victoria allowed the pool to reopen after a three month closure.
Although PARC has reopened there are still rules and restrictions in place to stop the spread of coronavirus. The 50 metre pool hall will open for swimming, but will be limited to a maximum of 20 people. The warm water pool area and gym floor will also reopen, with 20 people allowed in each.
Group exercise classes will resume with a limit of 10 people. Swimming lessons remain on hold.
The creche, sauna, steam room, spa, waterslides, playground, and leisure pools will remain closed for the time being.
The pool has reopened with adjusted hours to allow for thorough cleaning. Social distancing cues have also been laid out, and visitors displaying symptoms of COVID-19 will be denied entry.
Employees at the pool were dealt a blow when the coronavirus pandemic hit, as they were ineligible for the JobKeeper program. When the centre shut on 23 March, 259 casual staff and 26 permanent staff were stood down ("Stood down PARC workers ineligible for support program", The Times, 20/4/2020).
Guests must book online to visit the pool. To book a spot visit parcfrankston.com.au/reopen#reopenbookings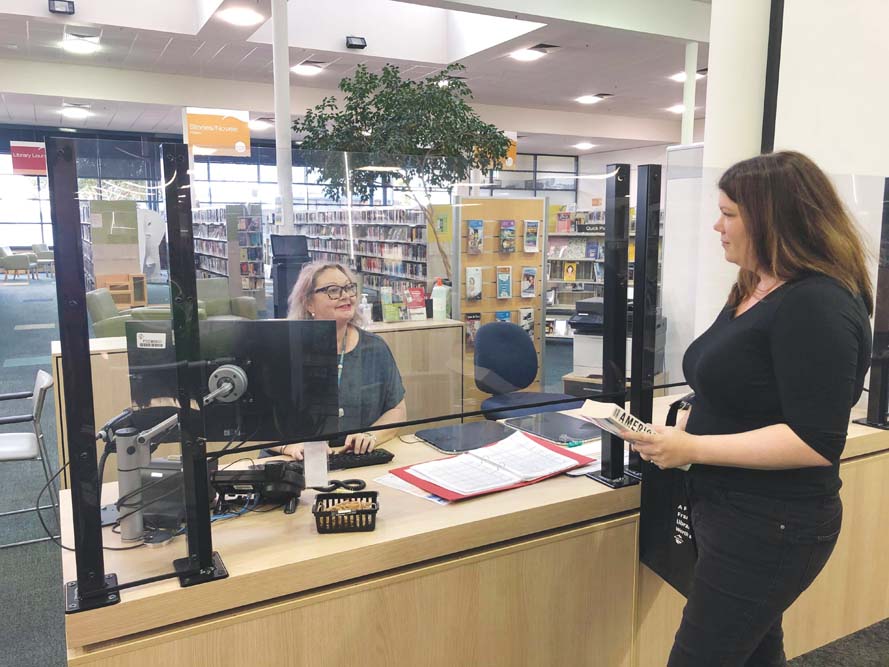 Other facilities are also slowly starting to reopen after closing during the pandemic. From 22 June Frankston, Carrum Downs, and Seaford libraries will open for patrons to visit 30 minutes at a time. The number of visitors allowed in each branch will be limited and opening hours will be reduced.