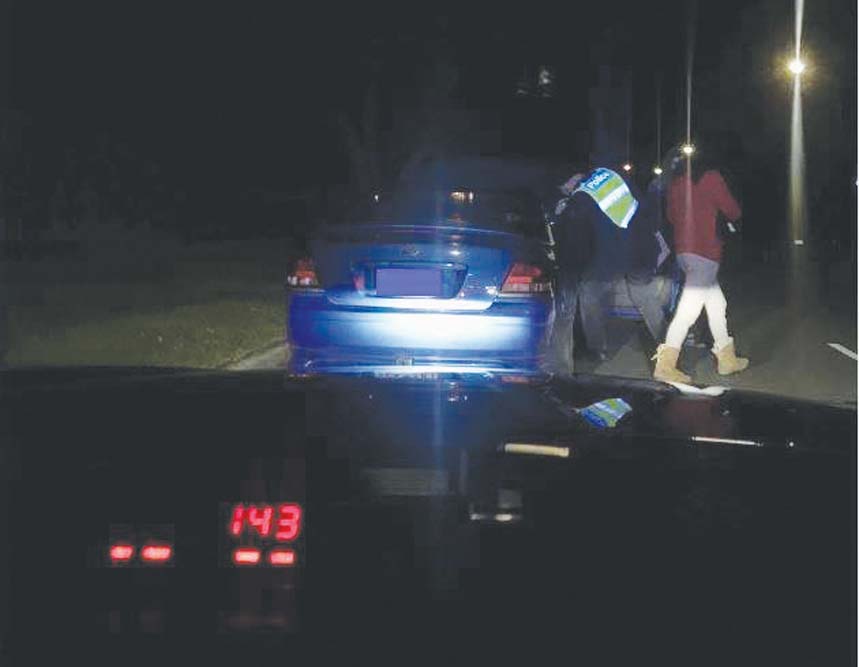 A DRIVER was clocked speeding on Cranbourne Road in Frankston in the early hours of 18 June.
At around 4.20am the 21-year-old Cranbourne man was pulled over by Somerville Highway Patrol officers. They allege he was driving at 143 kmph.
The man's car was impounded for a month, and he is set to appear at court at a later date. He faces the possibility of losing his licence for a year.