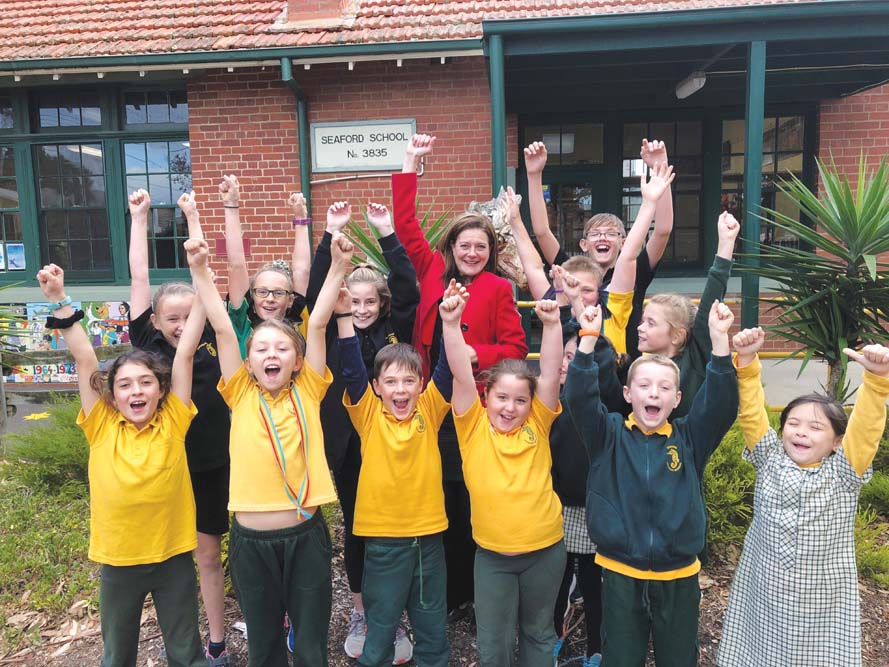 CONTRACTORS have been appointed to complete upgrades at Seaford Primary School and Patterson Lakes Primary School.
Multipurpose and arts facilities will be constructed at Seaford Primary School. The administrative building will also be overhauled. Interface Construction has been appointed to complete the $5.3 million project.
Two new classrooms, and expansions to the library, ICT, and science buildings will be completed at Patterson Lakes Primary School by SwitchCo Build.
Carrum MP Sonya Kilkenny said "these local upgrades are part of the school building boom that is happening right across Victoria."
"Upgrading Patterson Lakes Primary School and Seaford Primary School will give local students access to great classrooms and facilities. We're making sure that every child has access to a great local school and the opportunity to learn in a wonderful environment designed for modern education."