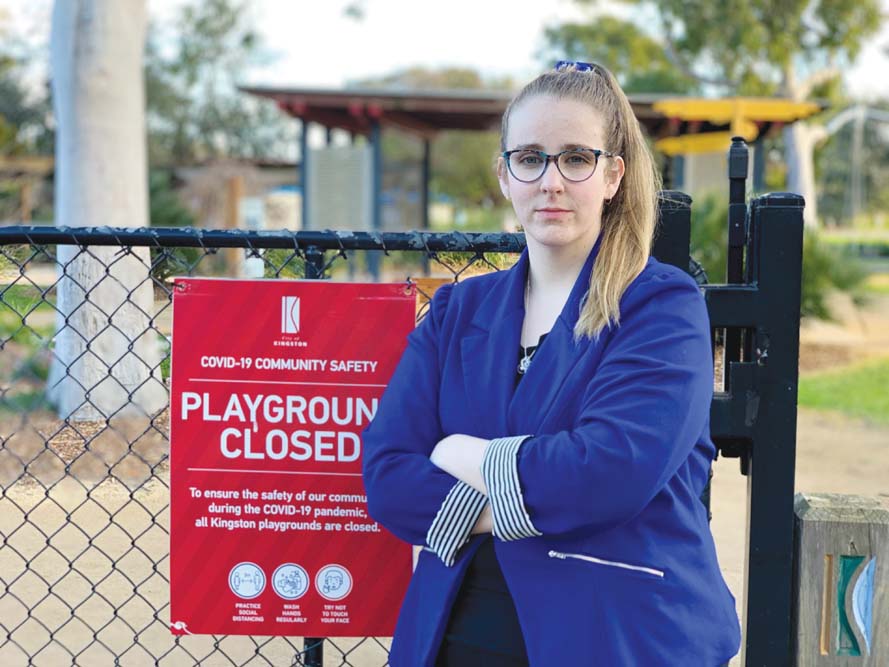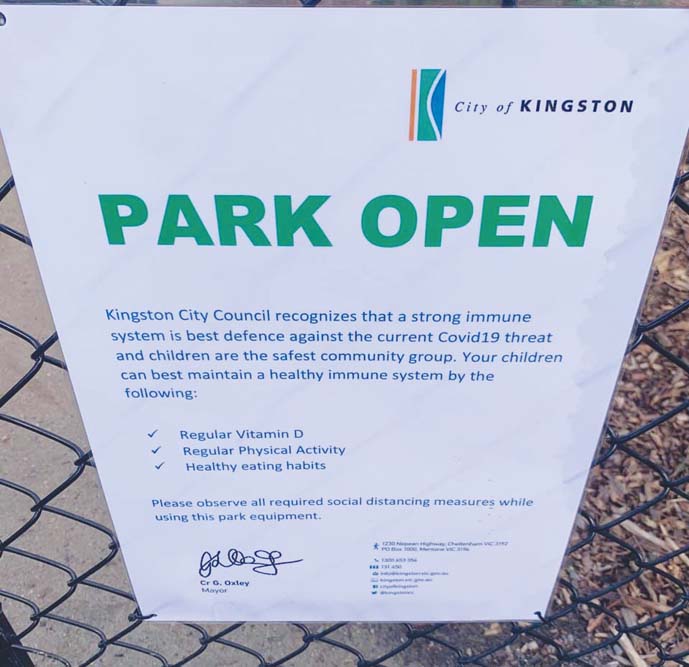 FAKE signs with Kingston Council branding have been put up at local playgrounds, telling residents it is okay to use the equipment despite the lockdown restrictions currently in place.
The mayor Georgina Oxley called out the fake material, which contained her forged signature. "I was made aware of fake signs which had been put up at some of our playgrounds at Bicentennial Park in Chelsea and Bonbeach Recreation Reserve. Council staff are out now checking there aren't signs up at any other playgrounds," she said.
"These signs are falsely telling people that the park is open and that the best way to treat coronavirus is a healthy immune system. This is obviously disgraceful, a low act. It puts members of our community and our children at risk.
"I understand the police will be investigating and looking at CCTV in the area to find the perpetrator. If people are trying to spread misinformation, they need to bring themselves forward."
Cr Oxley said that any residents who are unsure if material is fraudulent or not should contact council to confirm.
Playgrounds are closed while the restrictions imposed by the Victorian government last week are in place. Under the stage three lockdown restrictions, residents can only leave home to shop for food or other essential items, to provide care giving, for exercise, or to work and study.
There are five active COVID-19 cases in Kingston as of 13 June. There have been 40 positive coronavirus tests returned by Kingston residents since the start of the pandemic. Victoria recorded 177 new cases of coronavirus on 13 June, taking the total number of cases statewide so far to just under 4000.
The current lockdown rules are expected to run for at least the next five weeks.
First published in the Chelsea Mordialloc Mentone News – 15 July 2020